Esprit ends fiscal 2018 with losses of 279 million affected by high cost structure
The fashion group posted sales of 15.45 billion Hong Kong dollars (1.68 billion euros) during fiscal 2018 (ended 30 June), 3% less than in the previous year.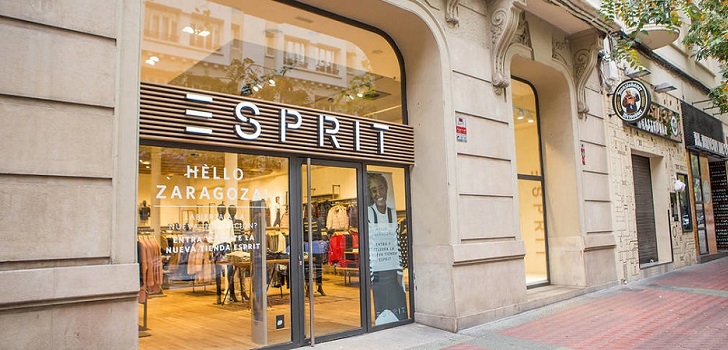 Esprit leaves a difficult fiscal year behind. The fashion group ended the twelve months until June 30 with losses of 2.55 billion Hong Kong dollars (279 million euros), compared to losses of 102 million dollars (11.1 million euros) in the previous year.
Company sales during the period also registered a downward trend. Revenues fell by 3% year-on-year to 15.45 billion dollars (1.68 billion euros). "We are currently affected by a combination of internal weaknesses," said Esprit's chief executive officer Anders Christian Kristiansen.
"This includes a high cost structure which is no longer in line with the sales level, too many loss making stores in our portfolio, a lack of clear brand identity, and product that doesn't meet our customers' expectations," he added.
Esprit registered a turnover of 15.45 billion Hong Kong dollars (1.68 billion euros) during fiscal 2018, down 3%
Esprit's gross margin remained flat in 2018 at 51.3%. The group's net cash position was also positive and amounted to 4.52 billion dollars (494 million euros) with zero debt.
The company has been in restructuring for years now, following a decline in sales and ever-increasing losses. Last May, Esprit announced the closure of all the group stores in Australia and New Zealand, ceasing its operations in the region.
Earlier this year, the company also lost ground in Hong Kong by closing two of its flagship stores in the city, located in Peking Road and Causeway Bay, respectively.
Listed on the Hong Kong stock exchange, Esprit is now led by Anders C. Kristiansen. The chief executive assumed the role last spring after being at the helm of British retail chain New Look during five years. Previously, the company was managed by José Manuel Martínez, a Spanish executive with former experience at Inditex, Zara's parent company.