Esprit progresses in Spain: opens pop up in Madrid
The company, which is listed in Hong Kong's stock market, has just opened an ephemeral point of sale in the center of Preciados' department store.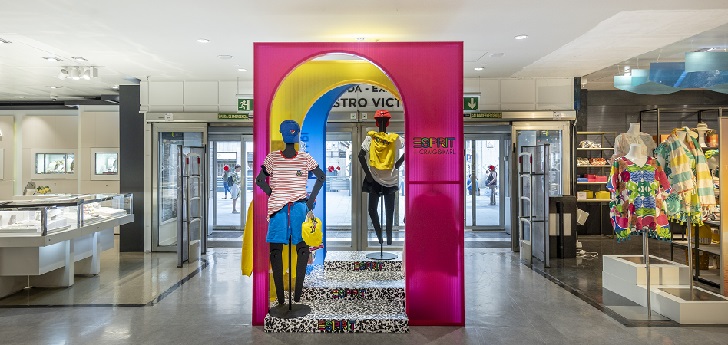 Esprit widens its presence in Spain. Fashion distribution company, which quotes in Hong Kong stock markets, reinforces its presence in the country with an opening of a pop up store in El Corte Inglés of Preciados, in Madrid.
The point of sale, which has just been launched, will be open until the following 7 July. In the corner, the company will distribute a collection of limited edition dedicated to the Pride.
Esprit, piloted until last year by the Spanish José Manuel Gutiérrez Gutiérrez, has a network of 26 establishments in Spain, and keeps gaining penetration within the Spanish market through El Corte Inglés, where it has 122 corners.
Spain is the sixth greatest market for Esprit by volume of billing. In the first six months of exercise (period closed on 31 December), the group billed 103 million dollars of Hong Kong (11.8 million euros), in the country, a 1.5% of the total volume of business figure.