Falabella grows 1.9% but shrinks its result by 38.2% in 2019 cumbered by crisis in Chile
The Chilean department store company has ended the year with a revenue of 11.4 billion dollars. A bittersweet year for the compnay due to the both gains and losses.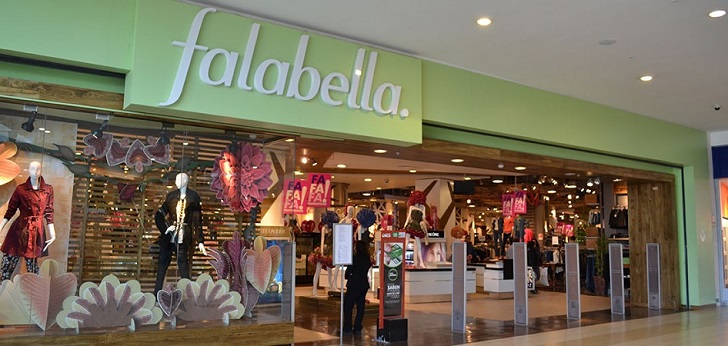 Falabella closes a bittersweet year. The Chilean department store company has completed the double-speed exercise, with sales growth but sinking its net result due to the impact of the crisis in the country.
In 2019, the group recorded a net profit of 295 billion Chilean pesos (363.8 million dollars), 38.2% less than a year ago. The company has explained that this setback is due to the social conflicts in Chile, which broke out last October.
The company's sales, on the other hand, have been rising during the period. The company has recorded sales of 9,237,342 million Chilean pesos (10,486.1 million euros), 38.2% more than the previous year.
"The fourth quarter was marked by a challenging environment for our operations in Chile," the company explained in a statement. "In the context of the events after October 18, our focus was on the safety of our customers, employees, and facilities, seeking to maximize the operational availability of our stores," he said.
Falabella has highlighted the evolution of its ecommerce channel. The group, which is in full digital expansion strategy, has boosted its online sales by 22% during the period. Linio, the ecommerce platform acquired by the company last year, has skyrocketed its sales by 83% in the fourth quarter.
The group has finished the year with a commercial network of 511 stores, compared to 504 centers a year ago. During the period, the company has launched new stores in Peru, Colombia, Mexico, and Chile.
Brazil has been the region where the best group has evolved, registering an increase of 13.5%. In Chile, the company's sales fell by 3.5%, while in Peru, the company has shrunk its revenue by 0.8%.