Fast Retailing stumbles in first quarter: cuts sales by 3.3%
Uniqlo's parent company attributes the drop in revenue to the poor evolution of its subsidiary in South Korea and the impact of the crisis in Hong Kong.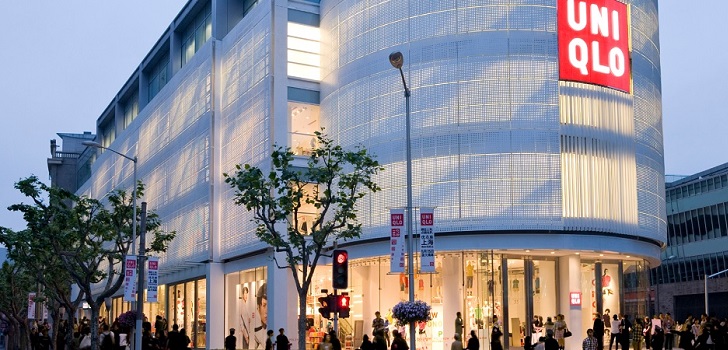 Fast Retailing stumbles in the first quarter. The Japanese group, and owner of Uniqlo, J. Brand, Theory and GU, among others, has ended its first quarter with a decrease in sales and revenue. Consequently, the company has revised its full-year outlook for 2020.
Between September 1 and November 30, the company sales reached 623.4 billion yen (5.7 billion dollars), 3.3% less than in the same period last year. Operating profit sank 12.4%, and the revenue attributable to the parent company decreased by 3.5%, to 70.9 billion yen (652 million dollars).
The company attributes the drop to South Korea and Hong Kong, immersed in a crisis over social protests that have been happening for the past seven months, but with a slight increase than expected in Japan.
The company has reaffirmed its "medium-term vision" of becoming the largest clothing distributor in the world, although it has not set a time horizon for several years. To achieve this, Fast Retailing explains, the company is focusing its efforts on expanding Uniqlo abroad, boosting its GU brand and strengthening its online operations globally.
Fast Retailing has reviewed its full year outlook
Uniqlo generates almost half of its sales in Japan, where it reached sales of 233 billion yen (2.1 billion dollars) in its first quarter, 5.3% less. Like for like sales, including ecommerce, fell 4.1%.
"The decline in same-store sales was caused by weaker demand for thermal clothing during the warm weather and our inability to sufficiently convey the attractiveness of in-focus, newsworthy products to our customers," the company argues.
The Japanese subsidiary is slightly more profitable than the chain's operations located abroad, with an operating result of 38.5 billion yen (354 million dollars), a 1.6% increase.
Only GU, which operates mainly in Japan, managed to dodge declines in the first quarter
Abroad, Uniqlo sales reached 280.7 billion yen (2.6 billion dollars), 3.6% less, and its operating profit plummeted by 28%, to 37.8 billion yen (347 billion dollars). The gross margin dropped by three points due to excess inventory.
GU remains the second largest chain in the group and was the one that achieved large gains in both revenue and profit in the first quarter, with an increase of 11.4% in sales, up to 72.9 billion yen (671 million dollars) and 44.4% in operating profit, up to 12.3 billion yen (113 million dollars). Unlike Uniqlo, the group emphasizes that GU "increased due to a product mix that adapted successfully to the warmer weather," and raised its gross margin by 3.2 points.
The rest of Fast Retailing brands, grouped under the Global Brands division, closed the quarter with declines. Theory, Comptoir des Cotonniers, Princesse Tam Tam, J Brand, and Plst reduced their sales by 11.4%, to 36.1 million yen (332.2 million dollars), and shrunk their profit by 31.5%.
For the closing of the current fiscal year, which ends on August 31, the company plans to reach 2.3 trillion yen (21.5 billion dollars), 2.5% less than what was announced on October 10. The group estimates that its profit will be 165 billion yen (1.5 billion dollars), 5.7% less than the previous forecast.