Galeria Kaufhof and Karstadt complete joint venture deal: five billion-euro giant
The agreement between both companies, which operate over 240 stores in Germany, was signed last July and sees Signa, owner of Karstadt, turn majority shareholder with a share slightly over 50%.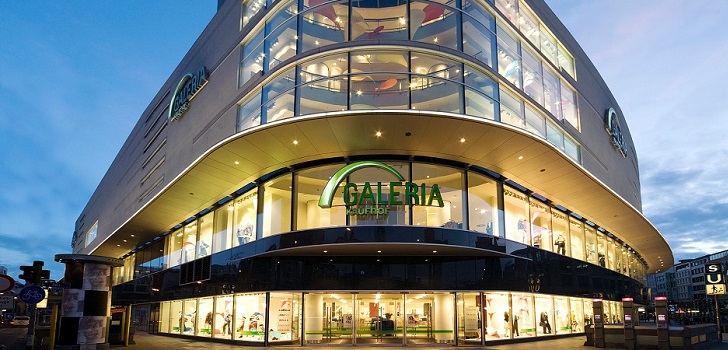 Galeria Kaufhof and Karstadt turn into a single entity. Germany's department store landscape has a single big player now, as Signa Group, owner of Karstadt, and Galeria Kaufhof's parent company Hudson's Bay Co. have completed a joint venture deal for both businesses.
The agreement, signed last July, sees Signa become majority shareholder with a 50.01% stake in HBC's European retail operations and a 50% stake in HBC's real estate in Germany. The Austrian company has made a 468 million dollar (419 million euro) investment.
Signa will also be in charge of both Kaufhof and Karstadt operations after their merge, turning into a group with 243 stores and annual sales exceeding five billion euros. Stephan Fanderl, chief executive officer of Karstadt and Signa Retail, will be at the helm of the new entity.
The merge between Kaufhof and Karstadt leads to a five-billion euro company with over 240 department stores in Germany
HBC will use the proceeds to pay down debt, which currently stands at 4.2 billion Canadian dollars. The joint venture also includes the company's stores in other European markets, such as those of Saks Off 5th Stores, the Inno department store chain in Belgium and some Hudson Bay stores in the Netherlands, as well as Karstadt Sports.
HBC acquired Kaufhof in 2015 for 2.8 billion euros. Since then, the Canadian company has been trying to ramp up its expansion in Europe, though business has been struggling. While Kaufhof has been posting losses for the last few years, Karstadt returned to profitability in fiscal 2017/18.