German Snipes expands footprint in the U.S.: to open flagship store in Brooklynn
German-based streetwear retailer Snipes will expand its footprint in the American market with a new opening in Brooklyn.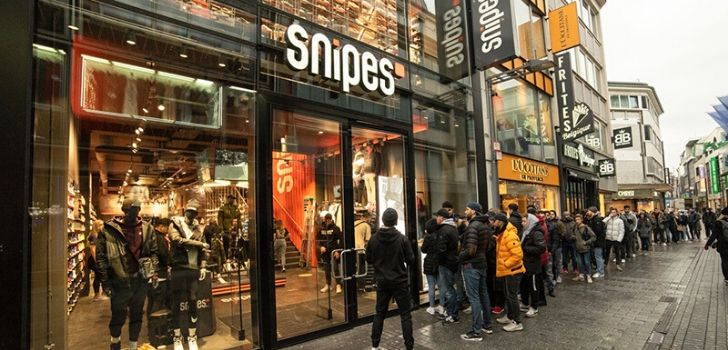 Snipes to open a flagship store in Brooklyn. The German-based company will be opening a flagship store in Barclays Center in Brooklyn soon. In 2019 the streetwear retailer acquired KickUSA with the help of DJ Khaled, which marked its entry in the U.S.
Following the acquisition, the company transitioned its brand, operations, and signage to the 62 existing American stores that remained along the East Coast. "expanding into the United States fulfills a lifelong dream of mine to start a business here," said Sven Voth, founder of Snipes to SGBMEDIA.
Currently, Snipes has over 200 shops across the world, in countries such as Germany, the U.S Austria, Switzerland, the Netherlands, Spain, France, or Italy, among others. The company offers a variety of products ranging from sneakers by Adidas or Nikes, running shoes by Reebok to the latest streetwear and accessories. All products are available in all the company's stores and online platforms.
The company has had several celebrities wearing their brands or featuring in their campaigns. "The face of Snipes campaigns are very important for us. In the past five years we've worked with a lot of big names in the entertainment industry. To see the icons like Snoop Dogg or members of The Wu-Tang Clan wearing the Snipes logo is a great feeling," said Voth, founder.
KicksUSA was founded in 2003 by John Lee, it specializes in urban footwear. The Philadelphia brand was acquired by German Shoe retailer Deichmann in May 2019. The acquisition that took place that year was part of the group's expansion, wherein it invested both in the U.S. and China. That said, the stores of the American label are managed by the Snipes brand, the latter for its part has been part of the Deichmann Group since 2011.