Givaudan injects 17.5 million in Expressions Parfumées
The perfumes company will expand and modernise the facilities of Expressions Parfumées, the French company it owns since the end of last year.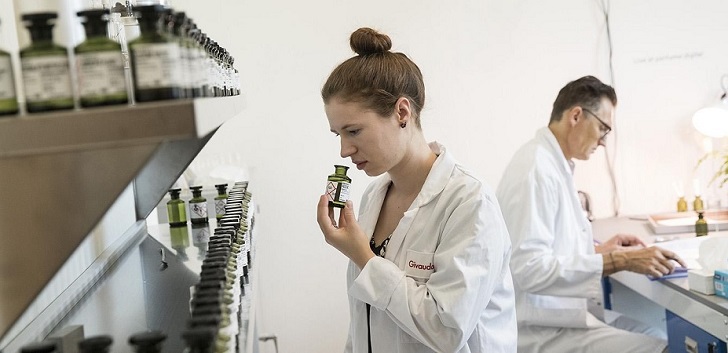 Giavudan promotes the fragrance business. The Swiss perfumes group will invest twenty million francs (17.5 million euros) in the facilities of Expressions Parfumées based on Grasse (France), with the purpose of modernising I+D labs, robotising production and digitalising operations.
The company estimates that the plant's improvement buildings conclude during the first semester of 2020. From that moment onwards, Givaudan will be dedicated to the expansion of Natco's perfumes range.
At the end of 2017, Givaudan acquired the French fragrance firm Expressions Parfumées with the objective of reinforcing its presence in the natural perfumes sector. The amount of the transaction did not transcend.
Givaudan acquired Expressions Parfumées to reinforce its presence in the natural perfumes sector
In the framework of this strategy, the Swiss company, supplier of most perfumery brands, became the owner of 40.6% of the French Naturex's shares, a group specialised in the extraction of plants' components and the development of solutions for the beauty industry, as well as for the food and health industries too.
Givaudan predicts to keep on growing during the next two years thanks to the increase of sales, but also thanks to an acquisition plan. The group will invest 170 million Swiss francs (149 million euros) until the middle of 2020 to implement these measures.
The Swiss company scored sales valued in 4.07 billion francs (3.57 million euros) during the first nine months of the year, which represents a growth of 8.4% above the figure from the same period last year.