Grupo Axo buys Privalia Mexico from Vente Privee
The pure player is specialized in selling stocks online and operates also in Brazil, Italy and Spain, its local market. Since 2016 its owned by French group Vente Privee, now Veepee.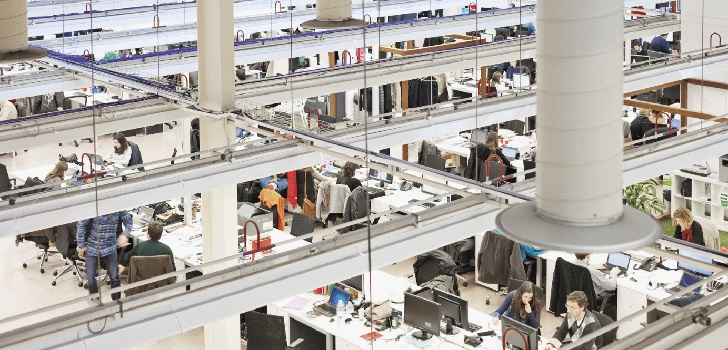 Grupo Axo buys Privalia Mexico. The Mexican Group, specialized in the distribution of American brands in the country, has acquired the flash-sales specialist for an undisclosed sum. Privalia, based in Barcelona, operates also in Brazil, Spain and Italy and it's owned by French company Vente Privee (renamed Veepee last January).
The acquisition has yet to be approved by local anti-monopoly regulators. After it's sealed, Grupo Axo will own 100% of the shares of Privalia Mexico, according to a press release published on Wednesday by Grupo Axo.
Early this year, Vente Privee changed its named, and all of its subsidiaries, to Veepee. Privalia revenues reach 2,000 million Mexican pesos (one hundred million dollars) in the country. Last May, Privalia announced its goal of raising its turnover by 25% in the Mexican market in 2019.
Brazil and Mexico boosted Privalia's turnover in 2017, its first year with Vente Privee and the last one for which data is available. The Brazilian market was the country where the group's sales grew the most, with a rise of 21% in 2017, to 138.5 million euros (162.8 million dollars). Mexico followed, with a rise of 19.2%, to 74.2 million euros (87.2 million dollars).
Privalia has an annual turnover of almost one hundred million dollars in Mexico
The purchase of Privalia responds to a double strategy of Grupo Axo: to grow through purchases and to gain online presence. Last year, the Mexican company launched an ecommerce platform for several of the brands it distributes.
Grupo Axo, which was taken over by the American fund General Atlantic in 2017, also owns the Promoda outlet chain and has a store network of almost 750 doors and more than 1,000 points of sale in department stores and multi-brand stores in its local market and in Chile.
Grupo Axo recorded a turnover of 2,547.2 million pesos (119 million euros) in the first quarter, an 11% increase. However, the Mexican company raised its red numbers to 73.5 million Mexican pesos (3 million euros).
Vente Privee specializes in the sale of stocks over the Internet and acquired Privalia in 2016 for 444.1 million euros. The group ended 2017 with a turnover of 3,300 million euros and also controls the Belgian Vente-Exclusive; Eboutic.ch in Switzerland; Designers & Friends, in Denmark, and ZloteWyprzedaze in Poland.