Harrods bets on the online: alliance with Farfetch to boost its e-commerce
The new e-commerce platform of the department store company will start operations as of 2020 and will sell at a global scale. Currently, Harrods is boosting its sales worldwide, especially in Asia.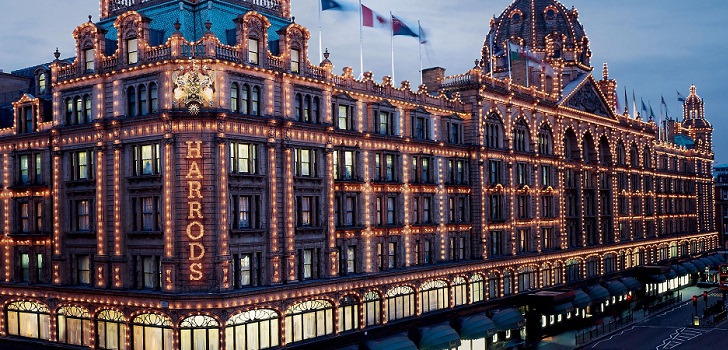 Harrods takes a step forward into the online. The historic London department store has reached an agreement with Farfetch, the fashion sales platform founded by José Neves, to boost its online sales on a global scale.
By doing so, Harrods will create a platform that is going to be operational as of 2020. The company will receive technical and logistic support from Farfetch Black&White Solutions, which is specialized in building e-commerce platforms for retail chains.
The department store company will design the marketing strategies that will be implemented in the platform on a global scale, as well as editorial and creative content and customer service.
Harrods will receive the technical support from Farfetch Black&White Solutions to launch the new platform
The alliance with Farfetch is part of the process of transformation that the company is carrying out. One of the cornerstones of the new strategy is to drive the e-commerce division, with the aim of seducing Asians and, in particular, those from Mainland China and Hong Kong.
Harrods, which in 2016 implemented the Alipay payment system, also plans to strengthen its official accounts on Weibo and Wechat, two of China's most popular social networks, and implement WeChat Pay later during the year.
Harrods closed the fiscal year 2017 with a revenue of 2.1 billion pounds (2.3 billion euros), representing a growth of 9% compared to 2016. The company achieved an operating profit before taxes of 215 million pounds (241.3 million euros), 9% more.