Hio continues its conquest of US: opens in Texas and Ohio and takes Parfois to New York
The project, boosted by Sever García, Larry Meyer, David Zoba and Herb Kleinberger, has also launched its ecommerce platform recently.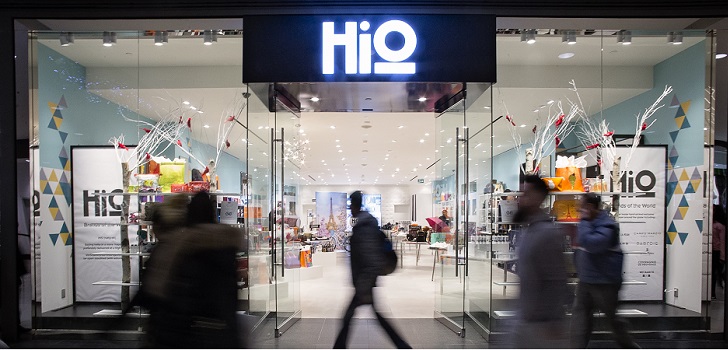 Hio keeps expanding. The company, specialized in introducing new brands in United States and Canada and boosted by the Spanish Server García, has opened two new establishments in Texas and Ohio, as explained by the company.
The multibrand concept, that is located mainly in malls, just opened its store in Columbus, Ohio and is planning the opening of a new one in Dallas, Texas that will complete four openings. The new store, located in Galleria Dallas will be the biggest store of the group, for now, with more than 400 square meters of commercial offer.
Besides that, the company has taken Parfois, the Portuguese fashion and accessories brand, to its two stores in New York, the one in Queens Center and other one in Kings Plaza. On the other hand, the company launched its ecommerce platform recently, where the commercial offer is divided by category and product.
The offer of Hio stores changes every sixty days
The business model of this project is between retail and wholesale. The brand takes care of staff and initial costs, to land to the country, consulting costs, local connections. Hio, on the other hand, handles the managing and payment of the rent to the mall and controls the establishment. Items are left in consignment.
In the next couple of months, the company expects to open new stores and continue its growing trend with international brands in the North American market. Amongst the company that the company has worked with are brands like Agatha Ruiz de la Prada, Hawkers, Tous, Desigual or Mango, amongst others.
Hio was launched by Server García, former Pronovias and head of the consultant SGN (located in New York); Larry Meyer, head of Uniqlo in North America; David Zoba, former Gap and current president of the Global Retail Leasing Board and Herb Kleinberger with more than 25 years of experience the consulting Socimi Macerich and the promoter Cadillac Fairview.