H&M launches a collection based on online searches
Swedish fashion group releases in Berlin a clothing line designed from the tendencies that the users from the city search in Internet, extracted from geolocation.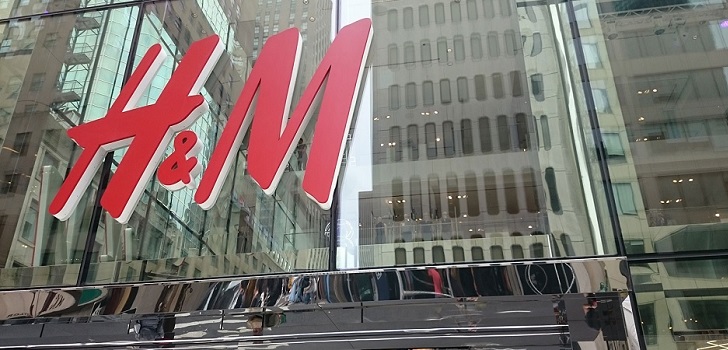 H&M makes a step further to approach the consumers. The Swedish group has chosen the city of Berlin to launch a clothes collection from the big data. From these data recollected by cookies, which follow the consumers' path when navigating on the Internet, the Swedish giant has managed the preferences and the tendencies that the consumer is seeking, to launch a clothing line according to that demand.
The main objective of the Swedish group has been testing the production under demand. Thus, the company saves unnecessary transport costs, as well as another expenses of warehousing and overproduction. Moreover, H&M also approaches sustainability because, according to the company, producing under demand "is good for the environment".
In concrete, H&M has managed very specific data, as silhouettes and preferred colors, as well as information referred to materials and patterns. In this way, the collection, produced in Europe, has consisted exclusively in jumpsuits, raincoats, skirts, tops and even tracksuits and cycling pants. The collection was released on 16 May and is only available in the eight stores that the Swedish chain has in Berlin.
H&M uses data extracted from the users by geolocation to know their preferences and offer them adequate clothes
"With this collection we want to be truly customer centered and offer our Berlin customers a hyper local and hyper relevant collection" has highlighted Heléne Riihonen, business developer of H&M's group laboratory, in a statement from the Swedish giant. To finish defining the preferences of Berlin's public, H&M has had the assessment from the influencer Lisa Banholzer, who has helped to boost the creative concept.
H&M is not the first company that shows interest in experimenting with the big data. The great American corporation Nike announced that intended to adapt its offer to the different cities, according to consumers' preferences, tracked from cookies. However, Nike pointed that the products offered from the extracted data will not be of new creation, but the existing ones.
The Swedish fashion chain obtained a net benefit of 12,652 million Swedish crowns (1,219 million euros) in the fiscal exercise of 2018, a 22% less than the amount obtained on the same exercise on the previous year. However, H&M increased its sales in 2018, arriving to 210,400 million Swedish crowns (20,297.9 million euros), a 5% more than in 2017.