H&M net profit rises 25% during first nine months of its fiscal year
The Swedish company sales increased 6% boosted by local currency in the period between December and August.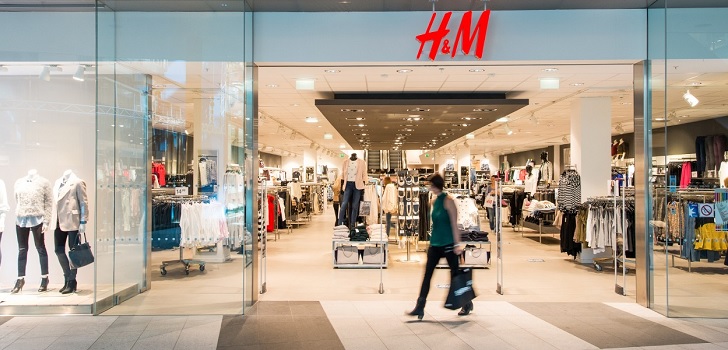 H&M grows double digit in the first nine months of its fiscal year. The Swedish company achieved a revenue of 171 billion Swedish kronor (17.3 billion dollars) from December to August, with an increase of 11% over the same period last year. Currency exchange rates boosted the company's growth: in local currency, sales increased by 6%.
As reported by the company in a statement, profit after tax increased by 1.3% in the first nine months, to 9.2 billion Swedish kronor (912.3 million dollars). The gross margin remained at 52.1% of the revenue, as in the same period of 2018.
By country, H&M grew especially in the United States, which is already the second largest market of the group, with a 27% increase in sales (19% in local currency). In markets such as Poland, Italy and Russia, H&M also grew double digits.
H&M continues with a store restructuring plan but, at the same time, opening of new stores and entering new markets. As of August 31, the company has raised its global network to 4,972 stores, six more than in the same period on the previous year.
The company lowers its forecast of openings for this year to 120
Throughout the year, the company plans to open 290 new stores, including franchises, most of them in the last quarter of the year. Of these openings, 220 are of the main chain of the group, H&M, and the rest are Cos, & Other Stories, Monki, Weekday, Arket and H&M Home. Taking into account store closures and integrations, openings for the year will remain in 120 stores, somewhat less than initially planned.
In the third quarter of its fiscal year sales of the Swedish group increased by 12%, to 62.5 billion Swedish kronor (6.3 billion dollars).In local currency, the increase in revenue was 8%. On the other hand, online sales increased by 30% in Swedish kronor. On the other hand, the gross margin from June to August rose 3% of sales in 2018 to 50.8% in 2019.
The company led by Karl-Johan Persson highlighted the reduction of discounted sales. According to the CEO of the group, "the continued development of more full-price sales and reduced markdowns contributed to a 26 percent increase in operating profit in the third quarter, all while maintaining a high level of activity in our transformation work".