2019, the year H&M tried it all
Boutiques, flagships, personalization, retail, online. The Swedish giant has reacted to declining sales with with trial and error.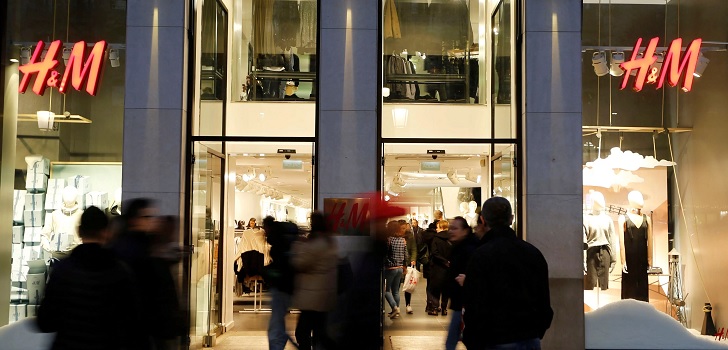 "Disappointing". Karl-Johan Persson, chief executive officer of H&M, was clear when he defined, back in 2017, the annual results that the group had just presented. His response was, like its rivals, to reorganize his store network and accelerate its digitization, but not only that. The Swedish giant has reacted to the drop in sales with an extreme trial-error: in the past year, the group has tried absolutely everything and, if it manages to get it right, it will be in a privileged position when the fashion industry culminates its transformation.
No one knows for sure how fashion will be purchased in the future, even if people will continue to buy new clothesor, instead, everything will be rented, resold or tailored made for each customer. Just in case, H&M has a piece of every option.
It has also stepped back. After two years of launching new chains (Arket, in 2017; Nyden and Afound, in 2018) the company decided in 2019 to focus on projects that have worked out well. While Arket continues its expansion in Europe, Nyden has closed, and Afound, its outlet concept, has canceled its development with retail, although it continues to operate online in Sweden and the Netherlands. The company also shuttered another chain with more experience, Cheap Monday, which it had acquired in 2008.
While Arket continues its expansion in Europe, Nyden has closed
But although these movements are perhaps the most visible, the most transcendental tests have taken place in the main chain of the group, H&M, based on two levers: customization and sustainability. After years of global conquest, the group is now betting on speaking to the client at a local level.
The first step was the launch, in May 2019, of collections based on the searches of the clients living in eight neighborhoods in Berlin. After a discreet test, the start came: a new concept of a store in Mitte, only 300 square meters and adapted to the tastes of that specific neighborhood. H&M has also taken this local approach to its collaborative strategy, with the launch of collections with local designers, available only in certain markets: with the Colombian Johanna Ortiz, in Latin America, and with the Chinese Angela Chen, for the Asian giant.
H&M has pioneered in the research of new materials and close the loop
The next step? A completely tailored offer. The company has partnered with two start-ups, Zyseme and Unspun, to test custom production, a project that could begin to scale next year with Weekday.
Sustainability has been another of the group's transformation. H&M has been a pioneer in the investigation of new materials and close the loop, but in the last two years it has taken it to a new level with the test of new business models such as rental or secondhand. Following the launch in 2018 of a repair space in its flagship in Paris, the company has jumped this year to rent with a test at its flagship store in Stockholm. In addition, H&M also tested secondhand with a pilot test with Sellpy platform, acquired this year by the group.