H&M profit plummets 28% and sales stagnate in first half of 2018
The Swedish company is going through a transformation process to adapt its structure to the new retail scenario created by ecommerce and re-seduce the consumer.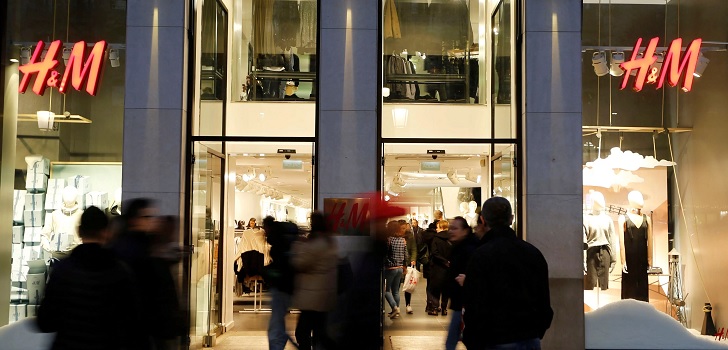 H&M continues going downwards. The Swedish retailer, second largest fashion distributor worldwide, closed the first half of fiscal 2018 (ended May 31) with a 28% drop in its net profit, while sales have remained flat compared to the same period of last year.
The group gained 6,010 million crowns (580 million euros) in the first six months of fiscal 2018, compared to 8,354 million crowns (806 million euros) in the previous year. Operating profit sunk by 33% to 7,215 million crowns (696 million euros), with a gross margin of 54.7%, compared to 54% in 2017.
H&M sales fell only by 0.2% to stand at 98.165 billion crowns (9.475 million euros) in the first half. "The rapid transformation of the fashion retail sector continues, and we are in a transitional period that is both exciting and challenging," said Karl-Johan Persson, chief executive officer of H&M.
H&M explained that during the "necessary transitions to new logistics systems" there were "interruptions" that impacted sales
"Challenging because it is complex, extensive and the pace of change is fast. Exciting because we can see positive trends and big potential in connection with our improvement work and investments," said Persson.
As part of the transformation, the company is changing its logistics systems to make its value chain faster and more flexible, but in this transition there were "interruptions" that impacted sales in the United States, France, Italy and Belgium, as well as ecommerce in the Northern Europe. However, the company's performance was positive in some countries such as Sweden, Norway, Denmark and Eastern Europe.
On the other hand, H&M has continued to reorganize its store network. In 2018, the group plans to open 390 new stores and shut down 150 shops. The majority of openings will take place in emerging markets, while closures will mostly affect mature markets. In the first half of 2018, the group carried out 62 net openings, reaching a 4,801 stores.