H&M spins its collaborations: allies with Angel Chen to conquer the Chinese consumer
The Swedish company has sealed an alliance with the Chinese fashion designer months after the group reinforced its presence in the country with the arrival of &Other Stories in Tmall.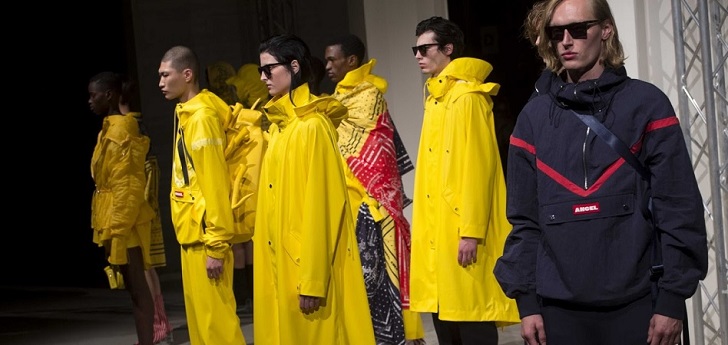 H&M reinforces its presence in China through collaborations. The Swedish giant, number two in the world by revenues, keeps betting for collaborations to engage new audiences. Now, the company has signed an alliance with the Chinese designer Angel Chen to conquer Chinese consumers.
Both companies will launch a capsule collection, that consists of 45 pieces, and that will be available in September in H&M stores in China, in the ecommerce platform and in other markets such as Singapore, Malesia, Philippines and Canada, according WWD.
"We have been curating a Chinese New Year collection specially designed for Greater China market for six consecutive years to showcase our commitment to the China and Asian markets. We have also launched Asia-inspired collections since 2016 and Asia exclusive lingerie since 2018 to cater to the local market." Magnuss Olsson, responsible for H&M in China commented.
H&M strengths presence in China though collaboration with Angel Chen
The group spins the wheel to its collaborations and allies with a fashion brand to engage new audiences. The first collaboration of this kind was with Karl Lagerfeld in 2004. Since then, names like Stella McCartney, Roberto Cavalli, Versace and Moschino amongst others have been part of the brands collaborations approach. The last one was in May with Giambattista Valli.
H&M closed the first six months of the year with a net profit of 5.3 billion Swedish krona (572 million dollars), a 10.4% less than last year during the same period. The total turnover of the group rised in 10.6% during the period, up to 108.5 billion Swedish krona (11.5 billion dollars).