The company, immersed in a deep process of restructuration, wants to "focus on the core business", according to a statement they have released. Eighty employees will be affected by the closure.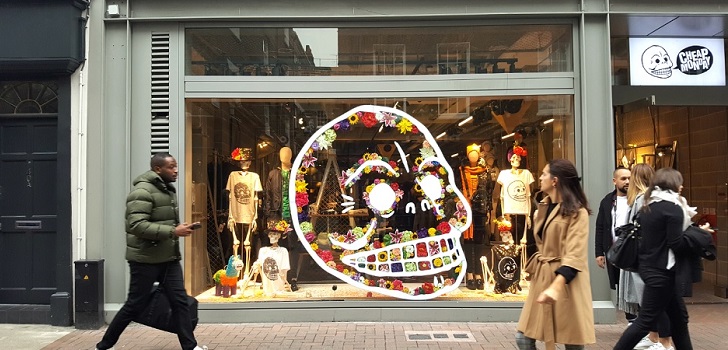 H&M takes one step further in its restructuration. The group, the second one in the world of fashion distribution, will close down Cheap Monday, its youngest fashion brand, according to what they have explained in a statement. The closure will entail the dismissal of about eighty people who were as of today working at the offices located in Tranås and Stockholm.
The company justifies the closure due to the context of quick transformation that the fashion industry is going through "as a result of digitalisation". According to the company, "there has been a negative trend in the Cheap Monday's sales and profits for a long time".
"Cheap Monday has a traditional wholesale business model, which is a model that has faced major challenges due to the shift in the industry", states the group. The company has already started negotiations with trade unions in order to lay off eighty employees during the next year.
Cheap Monday will close down for good the 30th of July of the next year
The closure will start immediately in order to finish the 30th of June 2019. The Cheap Monday store in London, the only monobrand one from the company, as well as its e-commerce platform, will close the 31st of December of this same year.
"We need to constantly develop our business and what we choose to invest in", pointed out Anna Attemark, head of new business at H&M. "We see very good opportunities and great potential for all of the other brands within the business, which all developing positively both digitally as well as through physical stores", added she.
Cheap Monday was one of the few acquisitions executed by the Swedish distribution group throughout all its trajectory. In the spring of 2008, the company acquired the also Swedish company Fabric Scandinavien AB, owner back then of the jeans brand, together with Weekday and Monki, which are also part of H&M.
The closure of Cheap Monday is produced some weeks after H&M decided to step back with Nyden too, which had only 6 months of trajectory. Nyden, which launched in April as a pure player, was created to be a test bed for the group, and later, became part of H&M's online platform of sales.
H&M, which operates too with &Other Stories and Cos, among others, ended fiscal 2017 with a growth of only 4%, valued in 199.96 billion Swedish krone (20.11 billion euros), "below the estimations", as the company recognised. The group released a reorganisation plan at the beginning of the year in order to gain profitability that would entail 390 openings and 170 closures in 2018, with which net openings would ascend to 220, compared to the 388 from 2017.