Hugo Boss maintains the pace and increases its sales by 3.1% in 2019
The German fashion retailer has presented the preliminary results of the its fiscal year of 2019, it ended the period with a revenue of 2.9 billion euros (3.2 billion dollars)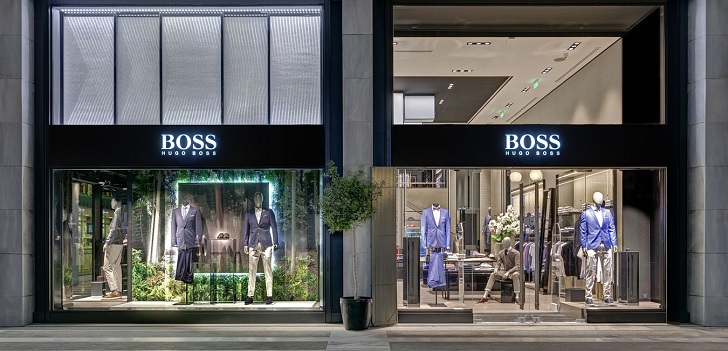 Hugo Boss ends the year on a high note. The German company has increased its sales by 3.1% in fiscal year of 2019, which closed last December. According to preliminary results, Hugo Boss has reached sales of 2.9 billion euros (3.2 billion dollars) in 2019.
Through distribution channels, sales in its own stores have generated the highest income with a revenue of 1.9 billion euros (2.1 billion dollars), 5.7% more than in the same period of the previous year. However, sales at multi-brand points of sale decreased by 2.2%, to 931 million euros (1 billion dollars).
Via markets, Europe led the group's sales with an increase of 4%, to 1.8 million euros (2.1 billion dollars). Asia and the Pacific are regions where Hugo Boss has increased its sales the most, with 6.8%, to 438 million euros (486 million dollars). In contrast, in America the group saw a year of declining numbers, sales fell 2.4% to 560 million euros (621 million dollars).
Hugo Boss has increased its sales in Asia and the Pacific by 6.8%, to 438 million euros (486 million dollars)
Hugo Boss chief executive officer, Mark Langer expressed his satisfaction with the business in Asia, "especially in our own online business and in the important growth market China, we are already seeing the successes today." The executive added, "we are also working to significantly improve our profitability in structural terms. In the important final quarter, we intend to significantly increase our operating profit again."
In addition to the preliminary results of the end of 2019, Hugo Boss has also published data for its fourth quarter of the year. During this period, the group's sales increased by 4%, up to 825 million euros (905 million dollars), driven by the Christmas campaign.