Hugo Boss outlines roadmap for sales growth with e-commerce and Asia
The German company has presented a strategic business plan with which it estimates to increase the operating margin an annual 15% thanks to the growth of e-commerce.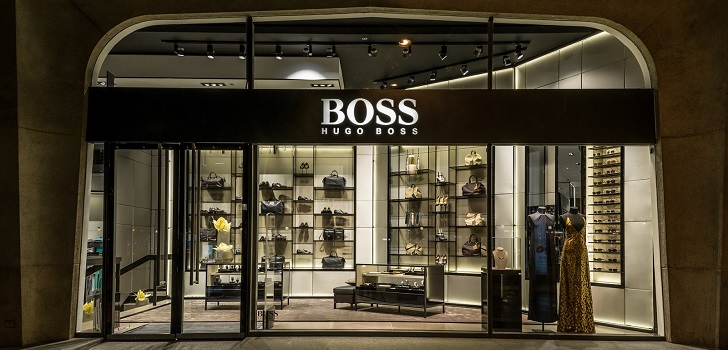 Hugo Boss speeds up. The German company has presented a growth plan until 2022 in which it contemplates a sales increase of between 5% and 7%. Moreover, the group predicts that in the next four years, the operating margin will increase a 15%.
The company estimates that the growth of its revenue will be backed up by sales from the e-commerce platform, expecting to obtain a figure of 400 million euros multiplied by four in 2022. Furthermore, Hugo Boss predicts that the monobrand stores' income will grow an average 4% per year, supported by the sales in Asia-Pacific. In parallel, the German company forecasts a promotion of its Hugo brand with the opening of new stores during the next four years.
Within that strategy, the company has elaborated a plan which contemplates the optimisation of operating expenses and the group's organisation structure through the development of products, the reduction of commercialisation timings and the improvement of logistics and infrastructures.
The German fashion group has ended the first nine months of the fiscal year (period ended on September 30th) with a drop of 1% of its gross profit, 1.29 billion euros. The group's incomes, for their part, stood around the ones collected during the same period last year. In the first nine months, Hugo Boss has had a revenue of 2.01 billion euros, a 0.75% more.