IKKS gets a new owner: three funds take over the company exchanging shares for debt
The French group has gone through a restructuring debt process by exchanging it for shares. LBO France, Roger Zannier and Silverfern Group become minority shareholders.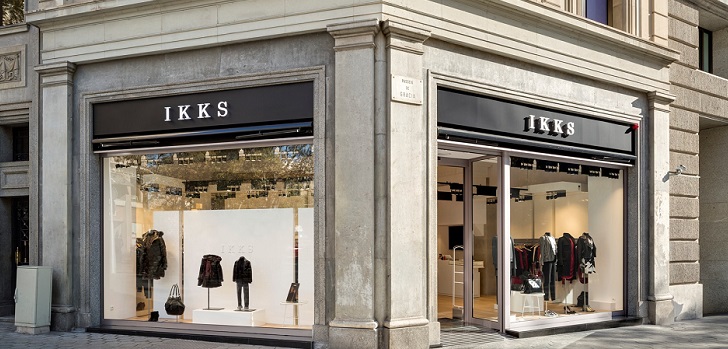 IKKS gets a new owner amidst restructuring. US funds Avenue Capital, CarVal Investors and Marathon Asset Management, have reached a preliminary agreement with current benchmark shareholders to exchange debt for shares. Through the process, the three investment groups would acquire the whole company.
Avenue Capital, CarVal Investors and Marathon Asset Management had 42% of the bonds of an issue launched by IKKS worth 320 million euros. Since 2015, LBO France was the reference shareholder of the company with 59% of shares. Roger Zannier maintained 29%, Silvefern Group had an 8% stake and various senior management executives of IKKS held a 4%.
Through this operation, IKKS managed to reduce its debt from 320 million euros to 140 million euros, according to Capital Finance and L'Agefi. The deal meant also a capital injection of 70 million euros to recapitalize the group.
IKKS aims to reach a turnover of nearly 400 million euros in 2021 and an Ebitda of 57.8 million euros
The new business plan of IKKS aims to reach revenues of 394 million euros in 2021, compared to 348 million euros in 2017. Earnings before interests, taxes, depreciation and amortization (Ebitda) is expected to reach 57.8 million euros in three years.
IKKS's restructuring plan also involves 43 closures from the nearly 900 stores that the brand has in Europe, while also focusing its development in ecommerce, which is expected to generate 12% of total revenues in 2021. Recently, the French company closed a deal with Fung Kinds to expand its business in China, a country that is expected to become one of the group's key growth engines.