Inditex grows by 8% and earns 6% more in 2019
At the end of 2019, the company achieved a net result of 3,639 million euros, while sales have risen to 28,286 million euros.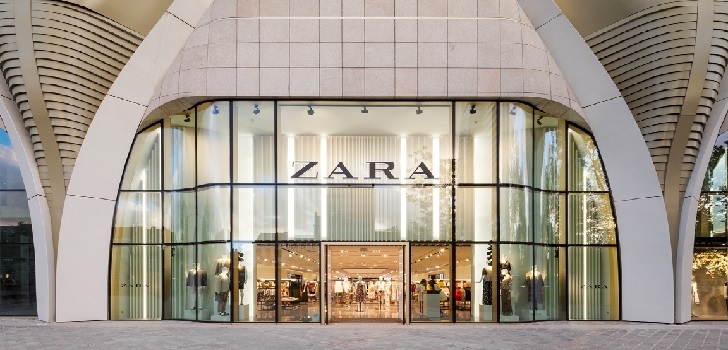 A bittersweet moment for Inditex. In the midst of the coronavirus crisis, Inditex has released the results for the 2019 financial year. In a statement headed by a reference to all those affected by the pandemic, Inditex has reported that its sales amounted to 28.3 million euros ($31 billion) in 2019, with an 8% growth compared to 2018.
In the year that ended on January 31, the Spanish group's net income stood at 3.7 billion euros ($4.1 billion), an increase of 6%. The gross margin stood at 15.8 billion euros ($17.5 billion), 7% higher than the previous year and represents 55.9% of sales.
"Based on current information, in accordance with IAS 2 and IAS 10, Inditex has booked an inventory provision of €287m to account for the impact that the Covid-19 pandemic might have on the net realizable value of the Spring/Summer inventory position at 31 January 2020," the company has pointed out.
"Excluding the inventory provision, net income would have increased 12%," said the company, whose EBITDA reached 7.6 billion euros ($8.4 billion) in 2019. Likewise, like-for-like sales increased by 6.5%.
"Due to the strong operating performance, the full store&online integration and the store optimisation programme we are seeing a lower inventory on sales, and increased cash generation," explained Inditex. In 2019, inventory was reduced by 16% and net cash increased by 20%, to 8.1 billion euros ($8.9 billion). The inventory, excluding the impact of the provision of 287 million euros ($317.6 million), would have decreased by 6%.
Throughout 2019, Inditex carried out 307 openings, 328 closings, and 182 renovations. At year-end, the company had 7,469 stores. The group's online sales rose 23% to 3.9 billion euros ($4.3 billion), 14% of sales. By markets, Europe (without Spain) accounts for 46% of sales, while Asia represents 22.5%; Spain, 15.7%, and America, 15.8%.