Inditex names new managing director for China
Eva Serrano, until now commercial director of the group in Asia, will assume the direction of Chinese market.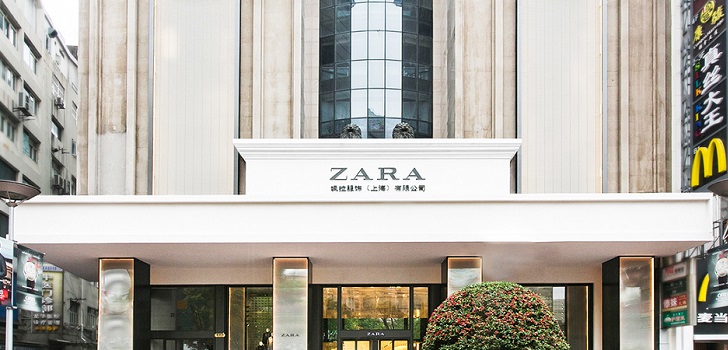 Inditex appoints a new captain for its second largest market in the world. Eva Serrano, until now the group's commercial director in Asia, will take the reins of the Greater China, Mds has learned. Serrano is an Inditex veteran, where she's develop most of her career.
Since 2015, the managing director for the Chinese market was Yago Vera, who will return to Inditex headquarters in Arteixo (A Coruña) to occupy a new position in the central services of the company.
With his new role, Serrano will join the group of executives who occupy key positions in the Spanish group. Of the 23 members of senior management (including the president and the new CEO, Carlos Crespo), five are women: Paula Mouzo, chief audit officer; Lorena Mosquera, director of Zara Home; Lorena Alba Castro, chief logistics officer; Begoña López-Cano, chief human resources officer and Carmen Sevillano, director of Oysho.
Inditex landed in China in 2006 and today has more than six hundred stores in the country
China is the second largest market for Inditex by number of stores, only behind Spain. The company landed in the country with Zara in 2006, and three years later, opened stores of Stradivarius, Bershka and Pull&Bear, too. At year-end 2018, the group operated 589 stores in Mainland China, 35 more in Hong Kong and nine more in Macao.
The majority of the group's stores in the country, about 200, are from Zara. The last chain to arrive in the country was Uterqüe, which opened last year at a flagship store in Shanghai. The group also operates in the country with its own e-commerce platform and through Tmall, where it landed in 2014.
After years of intense expansion in China, Inditex reordered its presence in the country last year with five net closures (one in Hong Kong and the rest in the continent), within the framework of its global plan to bet on fewer stores, but of larger dimensions. When we saw the reins of the country in 2015, the company operated with 566 stores in the Chinese market, 67 less than today.
China is also the main sourcing hub of the group by number of suppliers. At the end of 2018, the company worked with 449 partners in the country, 24 more than the previous year, employing a total of 410,268 people.