Inditex reduces its sales by 24% in first half of March over coronavirus
Between February 1 and March 16, the sales of the
Spanish
company fell by 4.9% due to the coronavirus crisis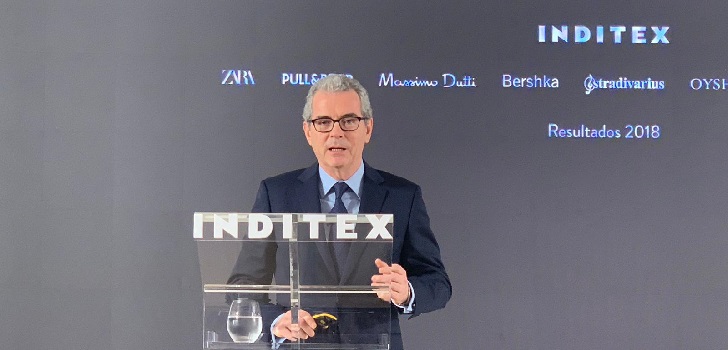 Inditex kicks off the exercise on the low note over coronavirus. Between March 1 and 16, the Spanish fashion company recorded a drop in sales of 24.1%, weighed down by the coronavirus crisis. Between February 1 and March 16, the group's business decreased by 4.9%.
The company explained that revenue in February usually represents around 6% of the group's annual sales, while March turnover corresponds to 7% of total sales.
"While it is too early to quantify the future impact of the pandemic on our operations in 2020, we are following events closely. We remain fully confident in the strength and flexibility of our business model and long-term competitive position.," the company said in a statement.

Throughout 2019, Inditex carried out 307 openings, 328 closings, and 182 renovations. At year-end, the company had 7,469 stores. The group's online sales rose 23% to 3.9 billion euros ($4.3 billion), 14% of sales. By markets, Europe (without Spain) accounts for 46% of sales, while Asia represents 22.5%; Spain, 15.7%, and America, 15.8%.