Inditex reviews a quarter key for its margin after stock reaches two-year high
Analysts still trust Zara's parent company growth potential. The group will release its third quarter results next Wednesday.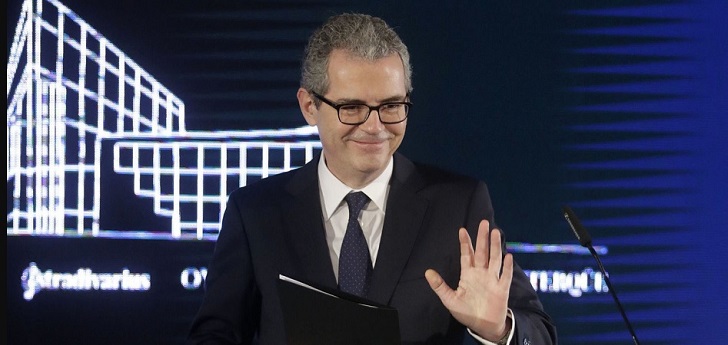 Inditex faces a new exam. Zara's parent company will release next Wednesday its third quarter results, a period when it usually notes the higher margins. The results come at a sweet moment for the group, that reached a two-year high in the stock market and has been praised by the market analysts.
Inditex ended the second quarter with sales up 8.2% and a profit rise of 10%, its best data in two years. Gross margin stood at 54.5%, 0.2 p.p. less than the previous year.
The third quarter results will be again a crucial test for its margin: Inditex is the fashion retailer that has better restrained the fall of this indicator, specially if compared with H&M.
Inditex ended the second quarter with sales up 8.2%
In the third quarter of 2018, Inditex gross margin stood at 60.5%, ahead of the 59.4% of the third quarter of 2017. H&M's gross margin in the third quarter was 50.3%, down from 51.4% year-on-year.
The analyst consensus for the third quarter is optimistic. Bloomberg estimates sales to grow 8.4%, reaching 6.9 billion euros, which will be its highest quarterly increase since 2017.
However, there's no clear consensus regarding margin: Sabadell and Renta 4 expect it to be flat. Regarding net profit, Bloomberg consensus considers it will grow 16% year-on-year, reaching 1.1 billion euros.
Analysts expect Inditex sales to grow 8.4%, but margin to be flat
The price target for the retailer is 29.1 euros. Last Friday, Inditex was trading at 28.92 euros, up 33.61% since the end of 2018. In the same period, the Ibex35 index has risen 9.9%.
Last September, Inditex forecasted its like-for-like sales will grow between 4% and 6% in the full year. In the first half, Inditex comparable sales rose e5%, versus 4% the previous year. The company stated that the revenue grew across all brands, markets and both at store and online.
Only 11% of its revenue came from new openings and enlargements. The rest, about 89%, was organic growth, coming from existing stores and the e-commerce operations.