J. Crew strengthens design department and hires former Anthropologie creative director
The American company, which restructured its store network last year, has appointed Johanna Uurasjarvi as design director. She will be in charge of the group's eponymous label and Madewell.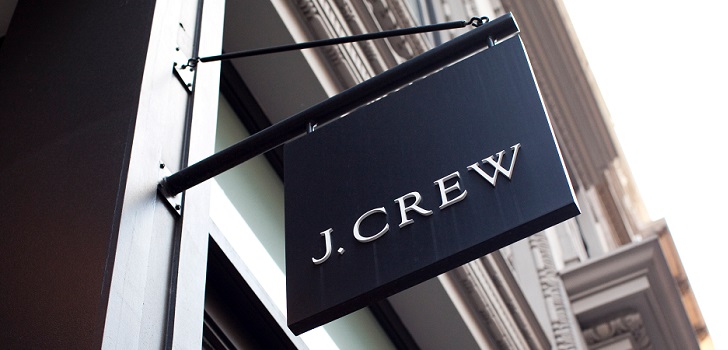 J. Crew reinforces its team. The American company, which restructured its store network last year with up to fifty closures, has appointed Johanna Uurasjarvi, formerly at Anthropologie, as new design director. The executive replaced Somsack Sikhounmuong, who left the group last September.
Sikhounmuong assumed the leadership of the design department in April 2017, following the departure of Jenna Lyons, a J. Crew veteran who piloted the creative area for 26 years. Lyons' role, which encompassed all responsibility for product, design and visual identity, hasn't been filled.
Uurasjarvi joins J. Crew from home furniture retailer West Elm, where she was creative director. Prior to that, she held the same position in Anthropologie, the store chain owned by the Urban Outfitters group.
Johanna Uurasjarvi, new design director of J. Crew, worked for ten years at Anthropologie, where she helped building up the Leifsdottir brand
During her tenure at Anthropologie, Uurasjarvi promoted the creation of the first in-house design team and also made a key contribution in developing the Leifsdottir brand, which was marketed in the store chain and also in 200 points of sale with Neiman Marcus, Bloomingdale's and Nordstrom. Uurasjarvi, born in Finland, studied art and design at the Aalto University in Helsinki.
J. Crew carried out a restructuring of its store portfolio last year, which led to the closure of fifty shops. Since June 2017, the group's chief executive officer is Jim Brett, formerly president, who replaced Mickey Drexler.
As of May 30, 2018, the company operated with 228 J. Crew stores and 121 Madewell stores, 175 outlets and its own ecommerce platforms. This year, J. Crew will relocate its offices in New York, which will be located at 225 Liberty Street in Manhattan.