La Perla to face another restructuring and dismiss quarter of factory staff
The Italian company plans to lay off around 100 employees out of a total of 400 workers, but will maintain the production at its factory in Bologna (Italy).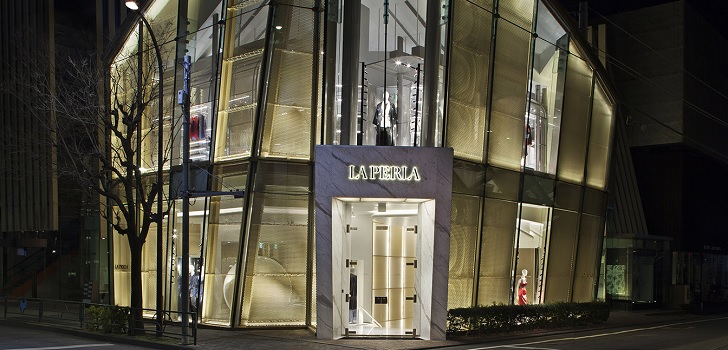 La Perla faces another restructuring. The Italian company, controlled by Sapinda group since 2018, wants to focus on its core business in intimate and maintain the production in the plant that the company has in the Italian city of Bologna.
The operation would affect one hundred employees out of a total of 400 people working in the Bologna factory. In return, the company is committed to continue investing in the plant during the coming years.
La Perla, which has changed its property several times in the last decade, has taken this decision with the aim of giving continuity to the business and guaranteeing the quality levels of its collections, as well as its delivery in the markets it operates, according to WWD.
Company's decision is based on keep the business going on and maintain the quality standards
"The reorganization plan is urgent and necessary so that the operational management of the company, which has been suffering for the last two years, is again in balance," the company said. The company has already informed the unions of its intention to carry out this decision to develop the negotiation process in a "constructive" manner.
The Italian group last year named Pascal Perrier, former director of Burberry, as CEO of the company. The appointment came five months after the group changed hands and was acquired by the Dutch fund Sapinda.
La Perla currently has a staff of 1,500 workers and a network of 150 stores around the world. The company, founded in 1954 by Ada Masotti, opened a clothing workshop in Bologna to start its growth with its own stores in the early nineties. Now it operates in the market with brands like La Perla, Malizia, Joelle and AnnaClub, among others.