Lacoste to open flagship store in Champs Élysées
The French company will open one of its biggest flagships in the world at 50 Champs Élysées.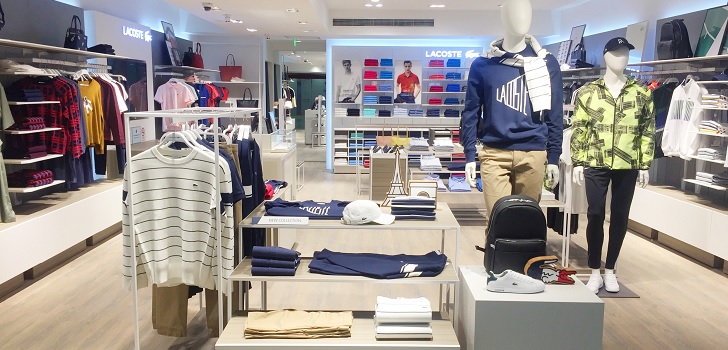 Lacoste to boost its local market. The French fashion company, owned by Maus Frères, will open by next year one of its biggest flagships in number 50 Champs-Élysées. This will be the second store of the group in the iconic location.
Champs Élysées was ranked as the fourth most expensive location for retail in the latest Main Streets Across the World ranking, by the consultant Cushman&Wakefield, that tracks rents for 448 locations across 68 markets worldwide.
Lacoste, founded in 1923 by René Lacoste and André Gillier, is owned by Maus Frères, owner of brands like The Kooples or Gant, amongst others. The company just finished a restructuration process that focuses in three main pillars: retail, wholesale and branding.
The company already has 29 stores in Paris, between directly operated stores and concessions in department stores. Lacoste reached two billion euros in revenue in its fiscal year 2017, according to its latest available data. It has about 1,200 stores around the world, more than 10,000 employees and its present in 120 countries.