Li&Fung thins Global Brands and sells North American licensing business for 1.4 billion
The group, owned by Li&Fung since 2000, holds the licenses of brands such as Under Armour, Kenneth Cole and Juicy Couture, and owns the Frye and Spyder labels, among others.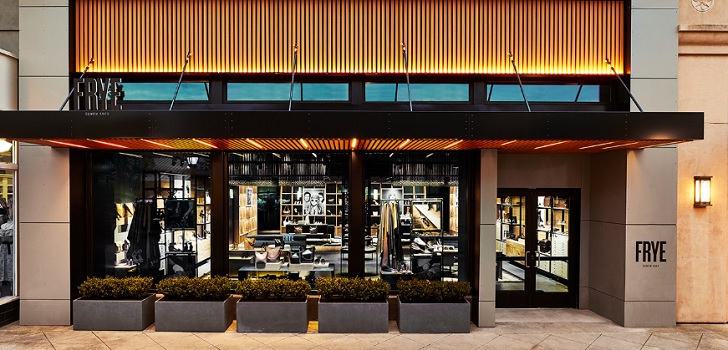 Li&Fung gets rid of Global Brands' North American licensing business. The group, which holds the licenses of brands such as Under Armour and Juicy Couture, has reached an agreement to sell this business unit to Differential Brands Group. The deal, expected to close in the third quarter once it gets approved by shareholders, is worth 1.38 billion dollars (1.18 billion euros).
The sale will also involve Jason Rabin, president of Global Brands in North America, who will lead the integration and invest significant capital into this transaction along with other management team members.
Global Brands licensing business in the region includes activity with brands such as Disney, Star Wars, Calvin Klein, Under Armor, Tommy Hilfiger, Bcbg, Joe's, Buffalo David Bitton, Frye, Michael Kors, Cole Haan and Kenneth Cole. It's estimated that its value exceeds 2.3 billion dollars (1.97 billion euros).
Global Brands' North American licensing business exceeds 2.3 billion dollars (1.97 billion euros) in annual sales
Differential, founded in 1987 in California, owns footwear brand Swims and fashion labels Hudson Los Angeles and Robert Graham. The company distributes its collections both through wholesale and retail. During fiscal 2017 (ended December 31), the company posted sales of 149.3 million dollars (127.8 million euros) and reduced its losses to 2.45 million dollars (2.09 million euros).
In regard of the deal, Bruce Rockowitz, Global Brands' chief executive officer, said that they "conducted a strategic review of the group to determine the best way to improve shareholder value." "We concluded that divesting the portion of our business that has a high present-day value was the way to move forward and improve our balance sheet significantly," he added.
Once the sale is closed, Global Brands will lose much of its current size. The group will maintain its proprietary brand business, which includes labels like Frye and Spyder. In June 2017, the company and Marquee Brands acquired Bcbg, buying the inventory and certain assets for 23 million dollars (20.5 million euros). Intellectual property rights were given to Marquee Brands.
Li&Fung, owner of Global Brands and listed on the Hong Kong stock exchange, has carried out a strong divestment strategy in fashion and textiles in recent months. Last December, Li&Fung sold for 1.1 billion dollars its sourcing division for sweaters, furniture and beauty. In 2016, the group sold its distribution unit in Asia for 350 million dollars.