L brands shrinks its result by 34% in 2018 in full reorganization
The group, owner of the intimate chain, had a revenue of 13.23 billion dollars in 2018, which meant an increase of 4.7% compared to 2017.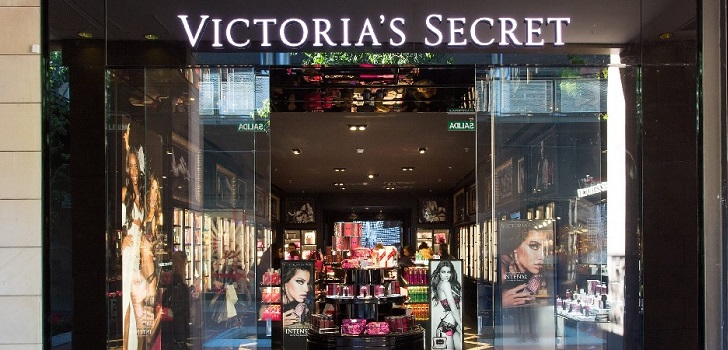 The owner of Victoria's Secret shrinks its result. The L Brands group, owner of the intimate chain, closed the fiscal year 2018 (concluded on February 2) with a net profit of 643.8 million dollars, which represents a fall of 34.4% in contrast with the previous year.
The company is undergoing a reorganization. L Brands plans to close the chain Henri Bedel and last December it reached an agreement to sell the intimate fashion brand La Senza to the private equity firm Regent LP. The group has carried out these movements to focus its strategy on Victoria's Secret and Bath&Body Works.
In those 52 weeks corresponding to the fiscal year, L Brands reached a revenue of 13.23 billion dollars, 4.7% more than the 12.63 billion dollars registered in 2017.
The group explained that the sales generated by Victoria's Secret were below its expectations. In addition, L Brands anticipates that its profit for 2019 will be lower than the estimations made to date.
Victoria's Secret registered sales of 7.37 billion dollars, 0.16% less than in 2017
Victoria's Secret generated a revenue of 7.37 billion dollars in 2018, which represented a decrease of 0.16% compared to 7.38 billion dollars that it earned in 2017.
On the other hand, the chain Bath&Body Works registered a better performance throughout the year, placing its revenue in 4.63 billion dollars, 11.6% more than in the previous fiscal year.
The other chains by L Brands grew as well. VS&BBW reached a revenue of 605.3 million dollars, 20.5% more than in 2017, while the rest of the brands, under the category of others, had a revenue of 625.7 million dollars, 5.1% more.
As of February 2, 2019, L Brands has 1.143 Victoria's Secret stores of its own in the United States and Canada, 23 less than one year ago, while Bath&Body Works commercial network consists of 1,721 points of sale, 27 less. Overall, the group has 2,943 stores, 4.2% less than the previous year.