L'Occitane sales increase 22% and profits surge in the first semester
The French company attributed the growth in profitability to strong sales across all brands and key geographical areas.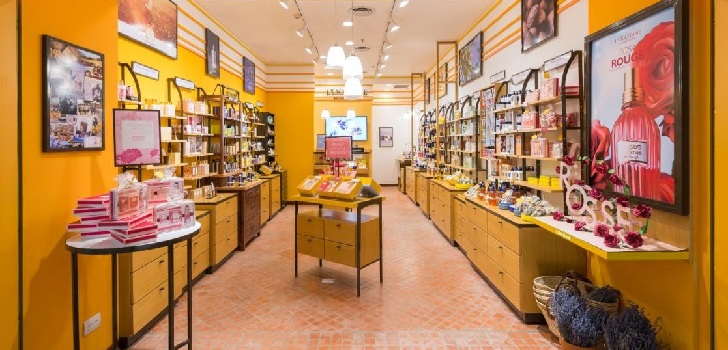 L'Occitane profits surge in the first semester. The French cosmetics group concluded first half of fiscal year, ended 30th September, with profits of 25.2 million euros (27.8 million dollars), compared with 5.6 million euros (6.2 million dollars) of last year.
The turnover increased 22.1% reaching 727 million euros (801 million dollars). L'Occitane attributed the profitability growth to the strong evolution of all geographical areas and brands and to the acquisition of British skincare company Elemis last January.
L'Occitane en Provence is still the most sold brand of the group, with 554.9 million euros (611.3 million dollars) between April and September of 2019. Elemis, the new addition, is the second largest in turnover with profits of 84.2 million euros (92.8 million dollars), which account for 11.6% of the total profits.
In markets terms, the United Kingdom led sales increase as a result of the acquisition of Elemis. The turnover in the country went from 23.1 million euros (25.5 million dollars) to 76.8 million euros (84.6 million dollars). Russia and Brazil also experienced double-digit growth.