Manolo Blahnik sales hold steady but profit sinks 18.5% in 2018
The luxury footwear company's revenue was 34.4 million euros in its last fiscal year, ended December 2018. The profit was affected by investments in retail, wholesale and online.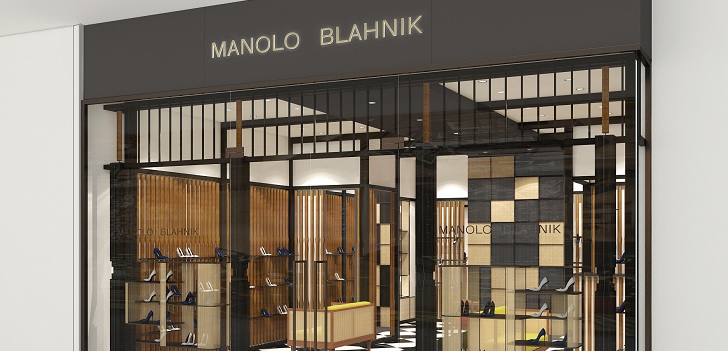 Investments impact Manolo Blahnik's results. The luxury footwear group has closed its fiscal year 2018 with a profit before tax of 6.6 million euros, 18.5% less than the previous year, as a result of the investments carried out under its five-year plan.
The company, which is now in the fourth year of that plan, attributed the decline in profit to investments in retail, wholesale and online. Additionally, this year, Manolo Blahnik has prepared itself to take over the North American business, which was licensed and will be managed internally starting January 1, 2020. The company has also opened in London and Geneva, has launched new marketing programs and has expanded its ecommerce platform
Revenue, on the other hand, fell by 1%, from 34.8 million in 2017 to 34.3 million in 2018. "Very successful results in a planned period of increased and sustained investment in the brand. We are only three years into our five-year development strategy, which will include further infrastructure commitments", Kristina Blahnik, CEO of the company, stated to WWD.