Marks&Spencer fashion sales shrink 7.8% in first quarter
The British department store has noted a revenue of 1,6 billion pounds (1.9 million dollars) in its first quarter.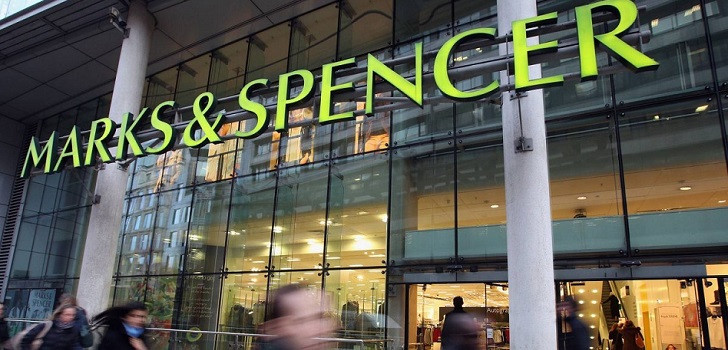 Marks&Spencer slows down against Brexit. The British department store has finished the first half of the year with a drop of 7.8% of its fashion sales, to 1.6 billion pounds (1.9 billion dollars). Like-for-like sales, on the other hand, registered a 5.5% drop between March and September weighed down by the closure of some stores.
Steve Rowe, chief executive officer of the British company, explained the drop of fashion sales is due to inconveniences in the supply chain and the lack of stock in some of its stores. However, the executive explained "we are making up for the lost time; we are still in the early stages of our transformation plan, but we are clear about the issues we need to solve," Rowe explained.
Marks&Spencer rearranged the helm of his fashion division with the exit of his director last July
The company's total sales, including the food division, registered a 2.1% drop, to 4.8 billion pounds (5.7 billion dollars). Profit before tax, on the other hand, fell by 17%, to 176.5 million pounds (227.3 million dollars), while net profit stood at 117.1 million pounds (150.7 million dollars), compared to 60.8 million pounds (78.3 million euros) in the same period of the previous year.
Last summer, the group rearranged the helm of its fashion division with the departure of until then its fashion director, Jill McDonald. The position was assumed by Steve Rowe. This came after the company simplified the structure of this area with 47 layoffs in the purchasing, marketing and logistics departments and the announcement of the closure of two hundred stores.