Marks&Spencer to enter on shareholding of 3D printing start up Texel
The company has been selected to join Founders Factory Retail program, with which the department store's British company chooses start ups to incorporate talent and stimulate its retail.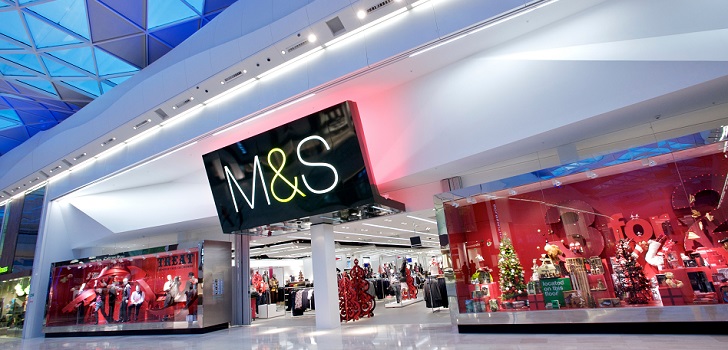 Marks&Spencer accelerates in digitalization. Department store British company, under a restructuration process, has purchased a minor stake in Texel, an start up specialized in 3D printing. Through a joint venture with new business' accelerator Founders Factory, Marks&Spencer adds talent to its retail and ensures himself having a technological contribution to improve its service.
Texel's 3D printing technology will allow Marks&Spencer to create a digital avatar of the customer, in order to recommend him the clothes with a better adaptation to its size and bodies' shape. Marks&Spencer will combine Texel's 3D technology with the software Optitex, already used by its design team to visualize how the clothes will fit in mannequin bodies, without being previously modified.
Texel's and the rest of start ups selection's has been done through Founders Factory Retail's program, emerged from the joint venture of Marks&Spencer and Founders Factory, as the previous step to the investment in the capital of the start up. The program has the goal of boosting the British company's retail.
"Retail's business is changing more than ever, so investing in them give us new ways to inspire our customers", has stated Paschal Little, head of clothing and home technology of Marks&Spencer, in an statement to Just-style.
Texel will work in the Founders Factory Retail of Marks&Spencer for six months. The technological start up joins two other companies already selected by the joint venture of Marks&Spencer and Founders Factory. Charged Up, a sharing mobile phone's charger company, and Rocketto, a subscribing service of healthy dog food, are collaborating with the British company to improve the services offered to the customers within all selling areas.
Marks&Spencer, under a transformation plan, closed the third quarter of 2018 with an income worth 3,044 million pounds (3,467 million euros), a 3.9% less than the same period of previous year.