Menswear: the next trigger in fashion, will retailers catch on the shift?
With menswear growing at the rapid pace, challenging retailers to adapt to the new style of the new consumer, from suits to casual. Several companies are faced with the choice to adapt to this new change.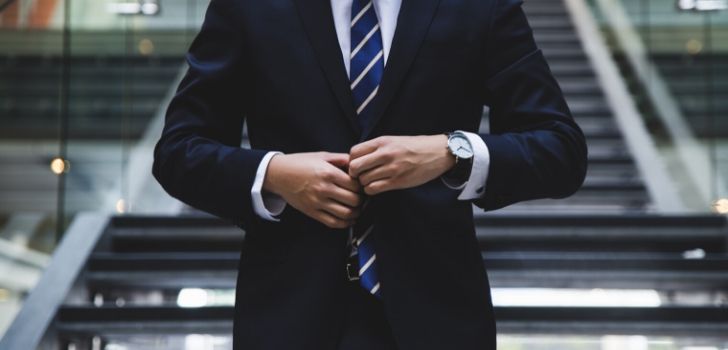 Menswear ascends at a rapid pace. Although the womenswear market is predominantly larger in a global scale, the menswear section has been seeing exponential growths in the past year, in 2016 it grew by 4%, outstripping womenswear for the second consecutive year. This occurred at a time when menswear was experiencing a shift, as men were putting greater emphasis on their appearance, encouraging men's fashion to move to the masses. The men sector experienced a shift in regard to gender fluidity and style, this then pushed the sector broaden and gain growth.
However, when we talk about menswear, include a diverse array of clothing style, if spectators have learned one thing from the prolific American series Suits or better yet American Pyscho, it is how to suit up, Hugo Boss style. Even though the menswear isle is escalating at a rapid pace, some categories are truly soaring.
The menswear section has been seeing exponential growths in the past year, in 2016 it grew by 4%, outstripping womenswear for the second consecutive year
Within a decade, men's fashion had to confront the social changes influencing he style, priority and vision of menswear. It was no longer dominated by the persona of a wall street worker, but rather by the genius at Silicon Valley who was on the quest of the next revolutionary technology device who, to a degree was in pursuit of tailored suit, but casual and comfy clothes.
That said, suits remains the cornerstone attire for many professional activities, including events. According to data from Statista, the 2020 forecast for men suits in the United States will record a total of 2.2 billion dollars for the fiscal year of 2020, a 0.7% year-over-year decrease. However, the market itself will experience a decline of 0.9% (compound annual growth 2020-2023). The average revenue per Capita in the United States to for this year will see a 1.3% growth, setting it at 6.76 dollars. Men's suits peeked in 2014, however, ever since the segment has been on a gradual decline
Menswear brands such as Hugo Boss for example, also had to restructure its brands in 2018. The group, which is immersed in a restructuring process since 2016, gave a new spin in to its strategy in 2018, which was relaunched Boss Orange as Boss Casual, and as can be noted in the named was a brand focused on causal wear.
The German fashion group ended 2019 with "withs strong sales and earnings growth in Q4," as stated in the company's latest report. The company recorded an Ebit increase of 9%, 122 million euros (134 million dollars) for its fourth quarter. The company justified the change as a "response to the modern lifestyle", in which Boss addresses a client "status-oriented and wants to dress in a classic but modern way", and Hugo wants to reach customers "with more fashionable guidance, more spontaneous and digital."
Hugo Boss justified the change in the company as a "response to the modern lifestyle"
Italian label Armani ended the fiscal year of 2018 with a drop in profits of 37.3% and a 9.8% in sales. The company's recorded a revenue of 2.1 billion euros (2.3 billion dollars), a decrease from the previous year, which stood at 2.3 billion euros (2.5 billion dollars).
Another company is which is also seeing a change in sales in the ever-changing environment that menswear fashion is experiencing is the British menswear retailer, Hackett Limited, which is owned by Pepe Jeans. The retailer specializing in formal menswear, was founder in 1983 and is still going strong till today but at what cost? According to the company's latest financial report of the year 2019 (ended March 31, 2019); Hackett saw a 8.6% decrease in its revenue, 106 million pounds (138 million dollars), a significant drop in comparison to the previous year which recorded 116 (152 million dollars).
A veteran of the classic menswear scene is the Ermengildo Zegna Group. Unlike others, the holding company saw a 4% increase in its 2018 revenue, standing at 34 million euros (37 million euros). The parent company of the Italian label Agnona is apparently been so well that it has decided to revive the men's line that it had discontinued back in 2000, according to WWD.
The sportswear sector it is expected to see a 2.7% year-over-year growth in 2020
By following the thread of events in the menswear realm, we notice that although some may experience positive results the majority are seeing declines in their revenues. This could be explained in parallel by the exponential growth that the sportswear sector and casual clothing have been having in the market.
The sportswear has been a booming sector for many companies that have joined the division, and it is expected to see a 2.7% year-over-year growth in 2020, according to Statista. The sector will amount to 17.4 billion dollars only in the United states and from a global aspect most of the revenue will be generated the U.S.
2020 will confirm many changes, from suits to casual, to less is more, and an increasing pressure from the consumer who increasingly values sustainability and the increase of sportswear. Suits are not forgotten they are only slowing down and coming to terms with the ascension of casual and sportwear. An acceptance that has been transparent among brands who solely created formal, who also now offer casual and sportwear lines.