ModCloth's new owner Go Global plans to invest 250 million dollars to build fashion portfolio
The strategic investment platform has its eyes set in fashion, cosmetics and beauty companies and its planning new acquisitions for the beginning of next year.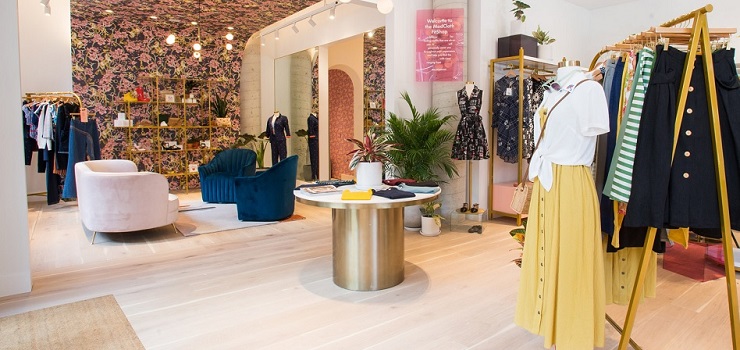 Go Global boosts its fashion portfolio. The American strategic investment platform, that acquired ModCloth from Walmart last month, has its eyes set in fashion, cosmetics and beauty companies and has a volume of investment of more than 250 million dollars to close new deals.
Founded in 2011, the investment fund group has its focus in improving operations in all divisions in the companies it acquires. Through partnerships with Chinese suppliers, the group looks to invest in companies with a revenue between 50 million dollars and 500 million dollars.
The company has about forty alliances with Asian partners that will work to improve the entire supply chain of the brands it purchases. "If we bring the retail brand and manufacture to another level, we can focus on the needs of the customers," stated Christian Feuer, co-founder of the group, to Mds.
Go Global aims to invest at companies with a revenue between 50 million and 500 million dollars
The group closed its first operation this month, with the acquisition of pure player ModClothfrom Walmart for an undisclosed amount. The group will own 100% stake of the company and is planning more deals for the beginning of next year with brands based in United Kingdom and the United States.
Go Global, led by Jeff Streader and Christian Feuer, plans to acquire companies with "potential growth" to improve its operationsand to enter the Asian market. As for trade war, the executive explained Mds that "this issue will be resolved, so we have to operate carefully and have a safe scenario."
Its goal is that the companies it acquires will continue to operate independently, only making changes when needed in the management to improve performance and operations. The group will act as supervisor.
The group invest together with strategic partners from Asia, usually suppliers
As for the final goal of the company, the executive assures that an eventual sale will come but that they are not rushed of reselling, "we don't work short term, we focus first on the operative areas because we want brands to grow from a sales and profitability perspective."
With its first operation, ModCloth, the company wants to internationalize the platform, that is currently only available at the United States, and wants to work with artificial intelligence to improve the probability of clients to make the right decision at the moment of buying. Based between Los Angeles and New York, the company a total of twenty associates throughout the country, as well as associates in China.