Moschino's owner reduced its benefit 37.3% in Q1
Aeffe, owner of brands such as Alberta Ferretti or Emanuel Ungaro, has registered a revenue of 173.3 million euros (192.9 million dollars) during Q1 of 2019.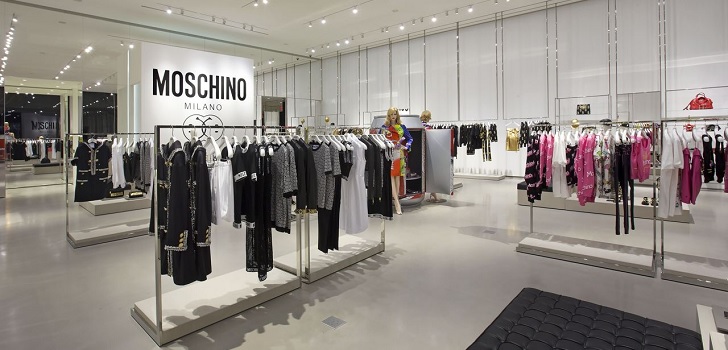 Aeffe hits the first half on the low. The Italian group, owner of Moschino, Alberta Ferretti and Emanuel Ungaro, has closed fist half with a net benefit of 5.2 million euros (5.7 million dollars) 37.3% less than same period last year.
The revenue of the group stuck during the fist six months of the year, with an increase of only 1%, up to 173.3 million euros (192.9 million dollars), compared to the 171.1 million euros (190.4 million dollars) last year.
By brands, Moschino is the one with the best performance, with a rise of 6.1%, while Alberta Ferretti and Philosophy lowered their income 16.4% and 7.2% respectively.
By regions, Aeffe's sales in Asia rose 14.8%, while the rest of its markets are in the low, with drops of 1.3% in Italy, 6.5% in Europe and 5.5% in America.
One of the latest movements of the company is the agreement signed with Custo Barcelona to relaunch the brand. The Spanish company has sealed an agreement with Velmar for the production and distribution on a global scale of the brand's items.