Mothercare sales plunge by 13% in first half amidst restructuring
The company has incorporated Brian Small, Boohoo's advisor and former chief executive officer of JD Sports, to its board of directors.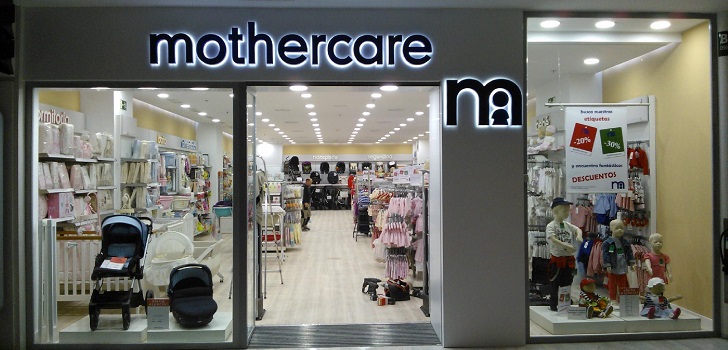 Mothercare ends first half of 2019 on the low. The British childrenswear company, immersed in a restructuring process, has dropped its sales by 13.2%, to 324.1 million pounds (426.1 million dollars) in the first half of its fiscal year. The company's gross profit stood at 21.2 million pounds (27.7 million dollars), up 14% year-on-year.
"This has been an extraordinarily challenging period in Mothercare's 58-year history, particularly for our committed, hard-working colleagues who have worked tirelessly to sustain our UK retail operation," stated Mark Newton-Jones, chief executive officer of Mothercare, in a statement.
"It was simply not financially viable to maintain the UK store estate and supporting infrastructure any longer without putting the whole Mothercare group at risk," added the executive. In the first half, like-for-like sales of ​​Mothercare in the country dropped by 2%, while online sales increased by 68.9%. The total revenue of the group in the country reduced by 19.2%, to 131.8 million pounds (173.3 million dollars).
Mothercare sales dropped in the United Kingdom by 19% and in its international markets by 4%
In its international markets, revenue fell by 4%, to 102.3 million pounds (134.5 million dollars). Like-for-like sales fell by 5.7%. Newton-Jones explained that, although closures in the United Kingdom had been a "very difficult decision", it marks the end of the transformation of the group into a "cash generative and profitable business".
"We believe that, without the financial and management burden of running a UK retail operation, we can singularly focus Mothercare on its global international franchise," added Newton-Jones. The executive also stated that 130 million babies born every year across the world, compared to 700,000 in the United Kingdom.