Neiman Marcus picks Barcelona to open Mytheresa's fourth office worldwide
The German ecommerce group will open up new technical support and customer service facilities within the Luxa building, in Barcelona's 22@ district. The premises will become the company's fourth operational center, including its global headquarters in Munich.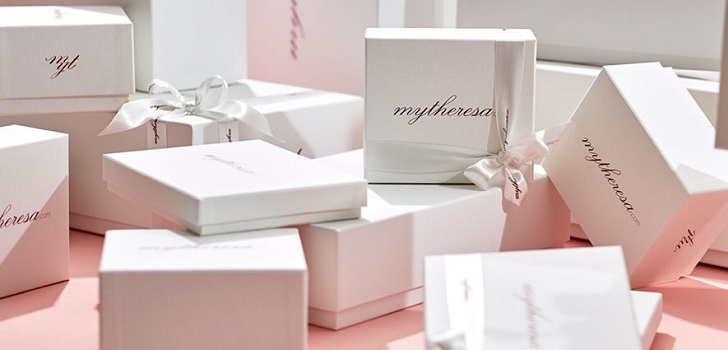 Barcelona welcomes another ecommerce giant. Online luxury platform Mytheresa, owned by US group Neiman Marcus, has chosen the Spanish city to open its fourth office worldwide, besides those already existing in Munich, London and Berlin.
Mytheresa, one of the largest ecommerce luxury platforms globally, is gearing up to settle down in the Luxa premises, a location that also hosts offices of Amazon and a WeWork space.
"As Mytheresa grows as an online luxury shopping destination, we continue to expand our teams worldwide,"says Michael Kliger, president of the company. The new offices in Barcelona will welcome technical support and customer service teams and is set to become the fourth operation center of the group, including its global headquarters in Munich.
Mytheresa's premises in Barcelona will join those already existing in Munich, London and Berlin
As exclusively revealed by Modaes.es, Mytheresa began last July to recruit staff for the future Spanish head office, searching for profiles related to IT and customer service. Before, in April, the company launched its Spanish site, the eighth language introduced by the platform after creating versions in Arab, Mandarin Chinese and Korean in the last three years.
Controlled by US department store giant Neiman Marcus since 2014, Mytheresa ended fiscal 2017 with revenues of 245 million euros, up 34% compared to the previous year. The group dispatches orders to 130 countries worldwide from a logistics center opened in Kirchheim (Germany) last year that has a surface of 32,000 square meters.
The ecommerce platform was founded in 2006, following the success of the homonymous brick-and-mortar store located in Munich's Maffeistrasse, which opened its doors in 1987. Currently, Mytheresa employs over 500 people with global headquarters in Aschheim, near Munich.
The company's assortment comprises prêt-à-porter collections, footwear, bags and accessories of more than 200 luxury brands and designers from all over the world. Among the labels stocked you can find names such as Gucci, Valentino, Saint Laurent and Balenciaga.