Nike reinforces its board with JP Morgan talent to boost omnichannel
The American sports company has appointed Thasunda Brown Duckett, with the aim of deepening its strategy of physical and online experience.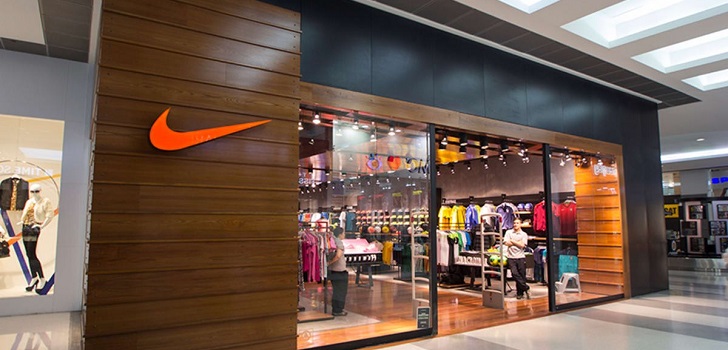 Nike adds talent to its board of directors, and once again does so with the focus on the digital transformation of its business. The American sports company has appointed Thasunda Brown Duckett, until now chief executive officer of Chase Consumer Banking, a division of JPMorgan Chase with more than 50,000 employees and deposits and investments for 800 million dollars.
The sports company has stated that this signing allows the company to add "Thasunda's expertise in leading digital and physical transformation in retail banking will be invaluable in helping Nike further deepen consumer relationships," stated Mark Parker, who will become the company's chairman in January.
Duckett has held several positions in the financial institution and lead Chase Auto Finance, which finances the purchase of cars from individuals and has a portfolio of more than 80 billion dollars in assets.
The executive will be part of the digital tranformation of the business
A graduate in Finance and Marketing from the University of Houston, she is also an MBA from the University of Baylor and allows Nike to strengthen its philosophy of approaching all communities. Duckett is executive sponsor of JPMorgan Chase's Advancing Black Pathways program which is directed toward helping black Americans achieve economic success through wealth, education and careers.
This appointment happens one month after Nike announced that John Donahoe will assume the position of chief executive officer in January 2020. His signing is also related to the company's commitment to omnichannel, as the executive led for seven years eBay ecommerce giant as president and chief executive officer.
Nike's direct sales have skyrocketed 49.5% between 2017 and 2019, up to 11.7 million dollars, and already represent 31.5% of its entire business. In total, the sporting goods company increased its revenue by 7% in its last fiscal year, to 39.1 billion dollars. Likewise, net profit doubled in the fiscal year from June to May, up to 4 billion dollars.