North Sails steps up in Europe: plans to land in Portugal by 2020
The American sportswear company is already present in the main European markets. Now it plans to enter Portugal and grow in the Middle East.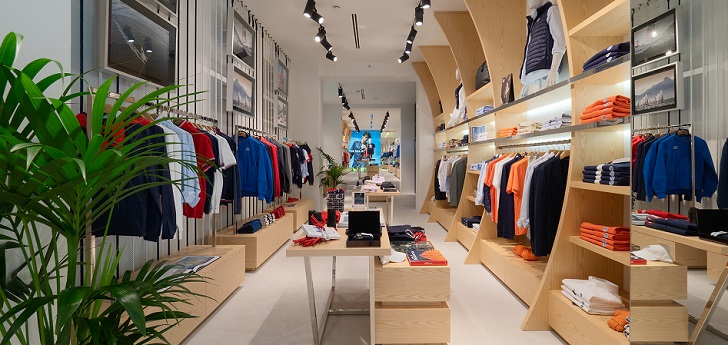 North Sails expands in Europe. The American sportswear group, owned by the private equity fund Oakley since 2014, is planning to open its first store in Portugal by next year. The company is also preparing openings in the Middle East and Turkey.
In Spain, the company is planning the opening of a second store in Barcelona, as stated by Vicente Castellano, chairman of the apparel division of North Sails, to Mds. France and Germany are as well amongst the double-digit growth markets of the company.
The company, founded in 1957 by American sailor Lowell North, sells its products through directly operated stores as well as multibrand stores. Online sales represent around 15% of the company's revenue.
North Sails plans to open a new store in Barcelona by 2020
Italy is the largest market for the company with 18 stores and 100 multibrand stores. The company's apparel division is headquartered there, while the production of sailboats is made from the United States, its local market. The company does not reveal economic data but expects a 20% growth in sales for its next fiscal year.
North Sails, which was born as a sailmaking company for racing boats, has 220 employees, a total of 37 stores around the world and a presence in 700 multibrand stores. In 2014, British businessman Peter Dubens bought the company through Oakley, his venture capital fund.