Pandora closes 2018 downwards: sales down 4% and profits shrink 12.5%
The jewellery company had a revenue of 22.8 billion Danish crowns (3.05 billion euros) in 2018. After these results, the company launched a restructuring process.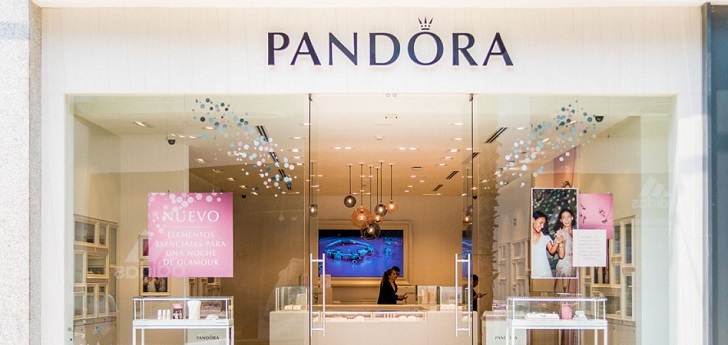 Pandora entered a state of alert. The Danish company of jewellery closed the year with a profit of 5.04 billion Danish crowns (675 million euros), with a fall of 12.5% compared to the same period from last year.
The company registered a sales figure of 22.8 billion Danish crown (3.05 billion euros), what means a drop of 4% in contrast with the same period in 2017.
In 2018, Pandora registered a gross operating profit (EBITDA) of 7.42 billion Danish crowns (994 million euros), compared to the 8.5 billion crowns (1.13 billion euros) recorded last year.
The company judged the results as disappointing and drew up a road map to strengthen its profitability. The group launched the strategy Pandora Now, which will be implemented over the next two years.
Pandora launched a restructuring plan that will be carried out in the next two years
The new strategy will include a review of the expansion process of Pandora's store network. The company expects the restructuring expenses will impose 2.5 billion Danish crowns (334.8 million euros).
As the result of the transformation process, Pandora made forecasts that suggest that the organic growth will fall between 3% and 7% in fiscal year 2019. Moreover, the company continues looking for a new CEO, after Anders Colding Friis left the company last August.