Paul Smith sales grow by 14% in its fiscal year 2019
The British company increased its operative profit by 72% year-on-year, to 5.7 million pounds (6.3 million dollars).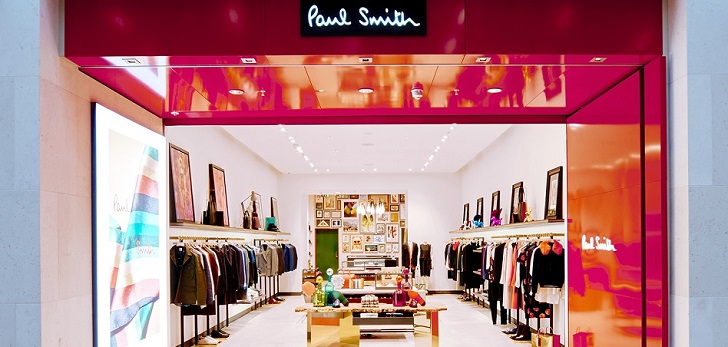 Paul Smith ends its fiscal year 2019 on the rise. The British company has reached a revenue of 215 million pounds, up 8.9% year-on-year. Sales, on the other hand increased by 14% and 6% in a like-for-like basis.
The company stated that these results where a result of continued investment in new shop, business systems and promotional activities in its year. During the period Paul Smith opened stores at Bow Lane and the King's Cross development Coal Drops Yard in London, as well as in Copenhagen, Denmark and Munich, and a new outlet shop in California.
By distribution channels, wholesale sales to franchise partners, department stores and selected multi-brand shops and online retailers worldwide increased by 4.8% to 79.9 million pounds. Ecommerce sales grew by 12% during the year.