Poland forges its way as a European fashion hub: sales to Europe grow by 21% in three years
The country initiated in 2010 a modernization plan of its clothing industry with which it managed to create a niche in proximity sourcing.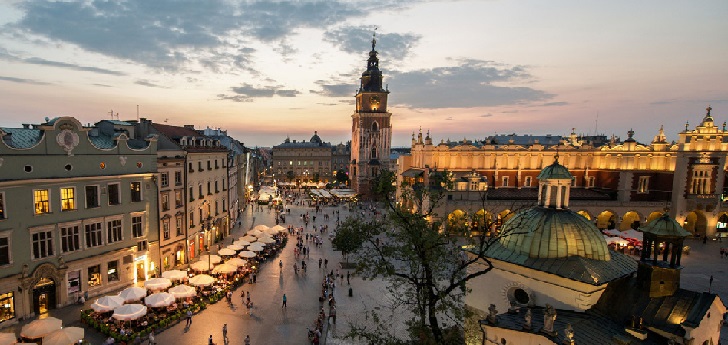 Poland gains positions as a textile hub. The country advanced its first meters in the race for proximity sourcing due to its geographical position, the modernization of its industry and its low wages, below those of other countries in the European Union.
The Polish fashion exports have soared by 21% in three years. In 2018, the country's sales to the European Union amounted to 11.39 billion euros, while in 2016, the figure was 9.4 billion.
Traditionally, the Polish fashion industry operates with its own fashion brands, which were affected by the entry of international competition after Poland became a member of the European Union in 2004.
Poland increased the import of clothing machinery to strengthen its textile industry and it has become Germany's main customer
It was at that time when the sector began a process of modernization thanks to which the country managed to carve a niche in proximity sourcing. Its advantages are price, geographic position and development of the industry.
Poland is, in fact, the main destination of German clothing machinery sales to foreign markets, according to the German industry association, VDMA. German machinery exports to Poland exceeded 30 million euros in 2015 and reached 90 million a year later. In 2017, the amount was reduced to 80 million euros.
The transformation process of the textile industry in Poland began in 2010, when 260 million zlotys (60.4 million euros) were allocated to the modernization of the production of yarns and fabrics and another 170 million (39.5 million euros) to the development of the clothing manufacture. The investments were possible thanks to the support of the European Regional Development Fund (ERDF), according to a report by ICEX.
Poland has a privileged position regarding logistics, since it is located in the center of Europe and next to Germany
In parallel, a reduction in wages has also taken place, especially in workshops. At present, wages are close to 2,659 zlotys (618 euros) per month.
"Poland has also another advantage that goes beyond wages," explains Juan Manzanedo, CEO at Logisfashion. "In terms of logistics, the country has a privileged geographical situation, because it has Germany as neighbor, the main consumer market in the European Union," points out the manager.