Primark: new openings save the low cost king after two years of like-for-like falls
The company has improved its margin this year but is already anticipating a further decline next year due to currency fluctuations.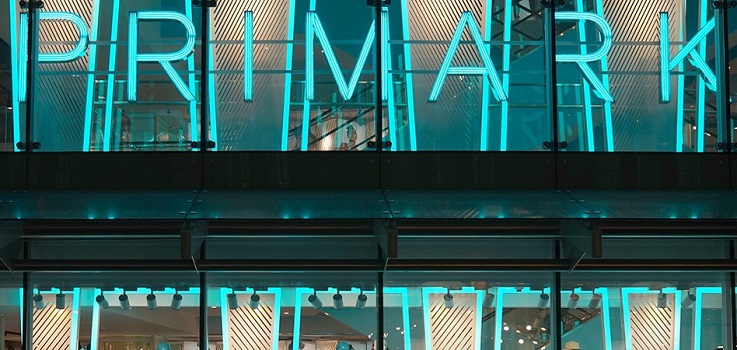 Primark saved again by new openings. Although the revenue of the low cost king continues to be on the rise, behind the hype in the stores, the blue ribbons cut in every inauguration and geographical expansion there are like-for-like sales that don't seem to go up. The brand, owned by ABFoods group, has spent the past five years with weak rises in like-for-like sales followed by declines, and the results of 2019 have only confirmed this.
The company ended the last fiscal year (ended September 14) with a revenue of 7.8 billion pounds (10 billion dollars). Total growth stood at 4.2%, the lowest since 2007, the first year for which data is available.
However, like-for-like sales fell 2%, the second consecutive decline after the 2.1% drop in 2018. It is not an isolated bump: Primark's like-for-like sales do not grow more than 1% since 2014, the first year of recovery, when they rose 4%. In 2015, comparable sales increased by 1%, the following year, they fell by 2% and, in 2017, they decreased by 1%.
However, the intense expansion of its selling space has allowed the group to continue raising its revenue. In the last five years, the groups' revenue have surge by 57%, it has entered three new countries (Italy, United States and Slovenia) and has added an average of half a million square meters and 300 stores each year.
The margin, exposed to currency winds
The operating margin of the group stood at 11.7% last year, its maximum since 2015. In the first half, there was an improvement of almost two points driven by a weaker US dollar on contracted purchases, better buying and tight stock management.
In the second half, the margin also exceeded the expectations of the group, again standing at 11.7%, although below the previous year's data the effect of a stronger US dollar on purchases substantially offset by a low level of markdowns and better buying.
Looking ahead to next year, Primark already anticipates a decline in the margin in the first half due to the strengthening of the American dollar, which has increased the cost of goods at which the group is provisioned. The company also emphasizes that "the sterling exchange rate is currently extremely volatile and affects the cost of goods for the second half next year."
The company plans a mitigation from reduced materials prices, the favorable effect of exchange rates in sourcing countries, better buying and a program to reduce operating costs. At current exchange rates, the company has slightly improved its full year forecast for next year, anticipating only "a small reduction" compared to this year.