Primark: US head takes the reins of Eastern Europe
José Luis Martínez de Larramendi, current head of the group in the American market will lead the expansion in the new markets. He will also be in charge of the US.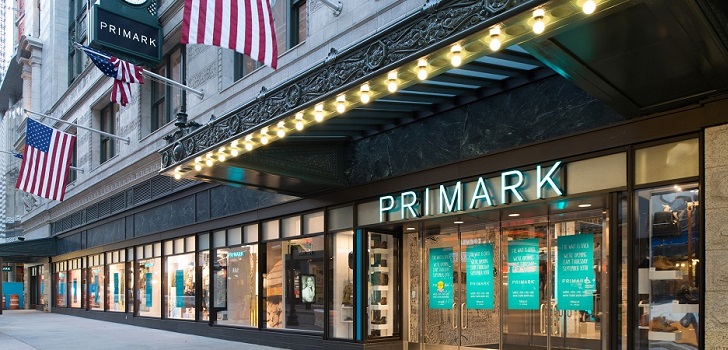 Primark boosts its Eastern Europe market with current head of the United States. The Irish low-cost fashion chain has entrusted José Luis Martínez de Larramendi with the direction of Eastern Europe, the last region in which the group has landed. The Spanish executive will continue to lead the American market of the group as well.
Larramendi has more than twenty years of experience in the fashion business. The executive began his career at C&A, where he worked for ten years and held positions such as commercial and human resources management in Spain and Portugal.
Primark signed him in 2009 to lead the chain's growth in the Portuguese and Spanish market. The challenge was titanic: Spain was the country in which the chain began its internationalization in continental Europe in 2006, and today it has become the second largest in sales for the group.
After five years in the Spanish subsidiary, Primark entrusted him with a new leap forward:landing in the American market, where the company opened its first store in Boston in 2015. At the end of the last fiscal year, ended on September 15 2018, Primark operated with nine stores in the country.
Primark has just opened in Slovenia and plans to land in Poland and the Czech Republic
Now, Martínez de Larramendi will be in charge of running the arrival of the group in a new market, Eastern Europe. Primark has opened in Slovenia this year, its twelfth global market, with a store in Ljubljana. Before the end of the year, the company also plans to open its first store in Poland, that will be located in the Galeria Mtociny shopping center in Warsaw, and by 2020 it will arrive in the Czech Republic with an opening in Prague.
"We are planning to enter a number of new markets in Central and Eastern Europe in the coming years," Primark stated in its latest annual report. The group hasn't confirmed to Mds if the executive will continue to be based in the United States.
Primark, owned by AB Foods, closed 2018 with a revenue of 7.4 billion pounds(8.3 billion euros), which places it as the seventh largest fashion retailer in the world. In the last decade, the company has gone from 181 stores in three European countries to having 360 stores in twelve markets around the world.