Smcp CEO Daniel Lalonde joins Puig's board
Daniel Lalonde, in charge of the French business group from 2014, is joining the Spanish Perfume Company.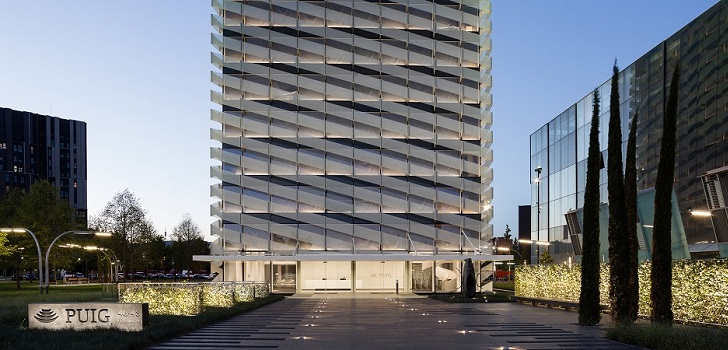 Spanish perfume company Puig is getting closer to the premium. The group is still under control of Puig family, but has recently recruited Daniel Lalonde to become an independent consultant for the group. Lalonde is heading Smcp, a distinguished French group and owner of well-known brands like Sandro, Maje and Claudie Pierlot, since 2014. Smcp has also become one of the archetypes of French premium fashion's rising.
The experience of Daniel Lalonde is widely consolidated on retail and luxury fashion sector. In fact, he has served several companies, property of prominent groups LVMH and Ralph Lauren. He spent ten years in LVMH, while he was taking on the positions of President and CEO for the jewelry and watches American subsidiary.
Besides, Lalonde was occupying the same responsibilities at Louis Vuitton, as well as global president for Moët&Chandon. He also established his managing experience while he was appointed worldwide president of Ralph Lauren between 2012 and 2014. Daniel Lalonde, a Canadian born businessman, started his career working on a consultancy firm for management in Paris, until he became General Director for the retail stores division in Europe for Häagen-Dazs.
Further on, he was able to promote for the Presidency and Executive Management of Nespresso in the US. It was a key step, in order to be appointed as Chief of Operations for Nestlé's subsidiary on a global scale.
Lalonde had to lead the Smcp purchase from the Chinese Company Shandong Ruyi
In 2014, after his time on Ralph Lauren, Lalonde signed up for Smcp as their CEO, from where he supervised the internationalization plans of the company. This project, supervised by Lalonde, had grateful and immediate results: Smcp owned 1.332 stores and had sales of 912, 4 million euros in 2017. The plan reached its highest point with the company's entry to the Stock Market in October 2017.
Under the leadership of Lalonde, the Chinese company Shandong Ruyi acquired Smcp group to the global investment firm KKR back in 2016, with the aim of encouraging the growths of those three brands on the Asian market.
Puig Board
Puig is continuing to join high-experienced talent within the fashion business to their company. In recent years, the group has recruited executives for their top administrative agency like Manel Adell, former CEO of Desigual; José Maria Castellano, former CEO of Inditex or Jordi Constans, ex first executive director of Louis Vuitton.
Marc Puig, a member of the third generation of founder family, heads Puig's leadership, while Manuel Puig is in charge of the vice presidency. At the beginning of last year, the Company launched a new position, consisting of direction of brands, markets and operations. The chosen person to hold that job was José Manuel Albesa.
Joan Albiol, financial manager; Eulalia Alfonso, in charge of human resources; Javier Bach, from operations; Ana Trias, responsible for premium brands; Vincent Thilloy, as alternative brand manager, as well as Pilar Trabal and Pedro Escudero, controlling the European and American regions, are the members of the staff that completes the Directive Board of Puig.