Puma sales rise 17% and profits surge 40% until third quarter
The German company, specialized in fashion and sports equipment, has closed the first nine months of the fiscal year with sales for 4 billion euros.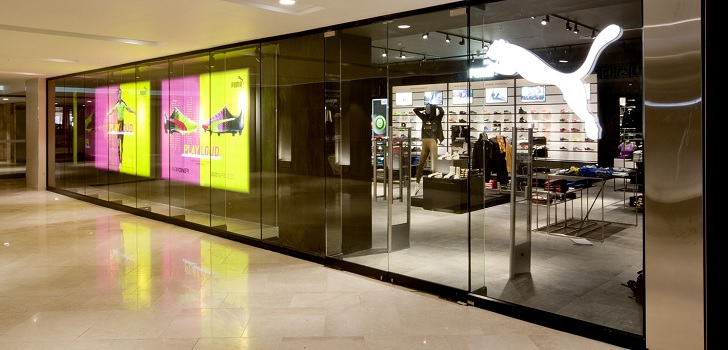 Puma keeps running fast. The German fashion and sportswear company has finished the first nine months of the year with a profit of 245 million euros, 39% up year-on-year. The company's sales have also grown on a double-digit between January and September, with an increase of 17.6, to 4 billion euros. Its ebit rose by 28% in the period, up to 385 million euros.
By regions, Asia Pacific has been where the company has registered a better evolution in the nine months ended September. The company has increased its sales in the territory by 26.5%. In America, meanwhile, Puma has grown by 18% while in Europe the group's revenues have risen by 8%.
By product category, the fashion division has boosted its sales by 22.4% in the first nine months, while footwear and accessories have grown 13.5% and 10.3%, respectively. The group has explained that it maintains its forecasts for the end of the year. However, the company has warned that sales in America during the fourth quarter will be affected by the new tariffs imposed by Donald Trump.