Retail trembles in Europe: sales increase only 3.1% and EBITDA goes up 3.2% until 2019
Credit rating agency Moody's has released a report in which it underlines that consumer habits' changes and an ever-increasing competition will hurt the growth of retail companies.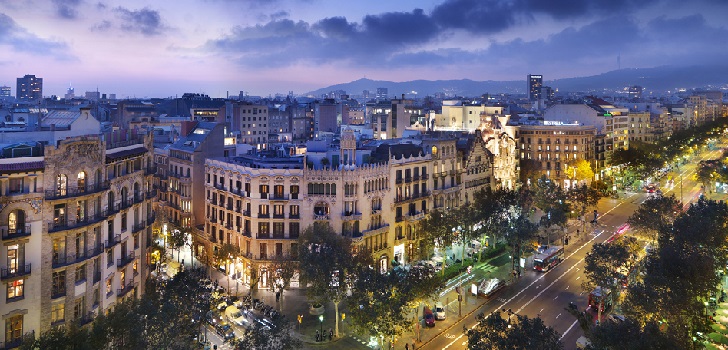 European retail, with fashion at the forefront, faces a turning point. In a context of economic progress in Europe, with unemployment down and relatively robust growth rates, retail faces its own battles in which its future is at stake. But the road is complex and will mean, at least in the next year and a half, weaker rises in both sales and profits, according to a report released credit rating agency Moody's.
Retailers will manage to register positive figures supported by economic growth and Gross Domestic Product (GDP) rises throughout Europe, as well as the unemployment rates fall. Thanks to this environment, the sales slowdown and EBITDA will be more restrained: Moody's expects a 3.1% increase in turnover and 3.2% in gross profit, below the figures achieved in 2017. Gross margin will remain stable at 13% in 2018 and 2019.
"Sustained economic growth and declining unemployment will support retail demand through 2019 in most of continental Europe, offsetting savage competition in the sector," said David Beadle, senior vice president and credit officer at Moody's.
During the next year and a half retail sales will have a restrained improvement
The credit agency emphasizes that retailers are adapting their business models to a new scenario, defined by new consumption habits and price pressure. In this sense, discount operators and ecommerce will continue to erode profitability growth of traditional retailers, which will have, according to Moody's, "difficulties" to adapt to this new scenario.
But in these already mild perspectives, there are also winners and losers: almost a third of retailer will increase their EBITDA below 2% in the next eighteen months, while only nine of over forty companies analysed will improve their profitability more than 10%.
Fashion, with sales falling in all major European markets, is at the bottom of the table. Giants like Marks & Spencer, Vivarte, Next or Debenhams, all of them immersed in deep restructuring processes, will increase their EBITDA by less than 2%, according to Moody's. These forecasts also include a Spanish group, Pronovias, which obtains the worst estimates of the four Spanish groups analysed.
The agency also underlines the adaptation that British department store groups will go through. Moody's emphasizes that the historical differential value that this business model had compared to high street retailers is now less relevant. "The convenience of having a multitude of departments under one roof is less attractive in the era of ecommerce," the agency says. In specific cases such as Debenhams, Moody's points out that "the lack of flexibility in store rents limits the pace of its transformation."