Rosa Clará looks for brides in the Middle East: three openings in Dubai and Saudi Arabia
Before the end of the year, the group will concrete its landing in Costa Rica with the first store opening in the country, located in San José.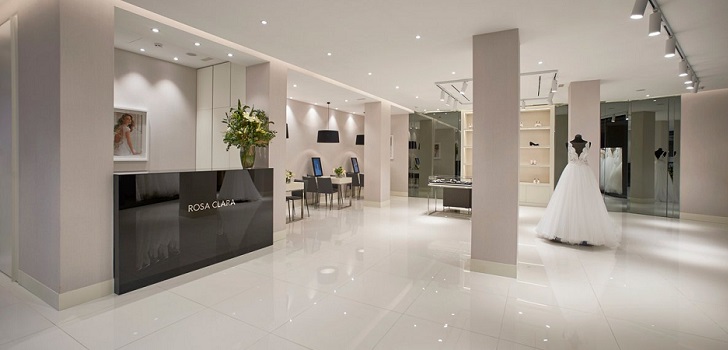 Rosa Clará keeps on expanding in the Gulf. The company, specialised in bridal fashion, is working on three new openings around the region for the first quarter of 2019. Concretely, the company will open a store in Dubai and three more in Saudi Arabia, where it landed last year.
The company will set off a second point of sale in Jeddah and the first one in Khobar, with which it will add up to four stores in Saudi grounds. The group is also present in the United Arab Emirates, having one store in Abu Dhabi, as well as in Iran, Qatar and Kuwait, all cases hosting only one store in the capital.
The Middle East, where Rosa Clará operates leaning on local partners, has become one of the best growing markets for bridal fashion on a global scale. Even though wedding rates are no higher than in European countries, the elevated disbursement per celebration has attracted a great deal of western companies who want to take a piece of the cake of a market yet to be exploited.
Rosa Clará will attain four stores in Saudi Arabia, where it landed last year
Foreign countries have become a driving force for Rosa Clará's sales network. This has been a particularly intense year for the bridal fashion company, which at the end of 2017 strengthened its team with two new acquisitions for expansion. The group hired Carlos Maiz as new responsible for multibrand channel and by Ana Lodos as retail manager.
With the new team, reporting to Manuel Cano, general manager, the company speeded up its development abroad, disembarking in Colombia and Peru. In total, the group will end 2018 with about twenty openings settled mainly in international markets. In parallel, the group continued to lean on the multibrand channel for the entrance into new lands like South Africa.
Before the year finishes, Rosa Clará will concrete its landing in Costa Rica with the first store opening in San José, at the same time as it has continued the expansion in Spain with the release of a store located in Pamplona.
The group is finishing off its first store opening in London
In Europe, the next great project by Rosa Clará is the opening of its first store in London, for which it already has decided the location. As per revenue, Italy is still its first international market, although other places like Germany or Argentina have developed extremely well in the last year.
Rosa Clará has an income of about 55 million euros. The group has subsidiaries in the United States, Mexico and Brazil, operates with 140 stores and is present in about 3,500 multibrand stores.