Salvatore Ferragamo shrinks profit by 21% and sales down 3.3% in 2018
The Italian group registered a revenue of 1.34 billion euros in its last fiscal year, while its net profit stood at 90.1 million euros.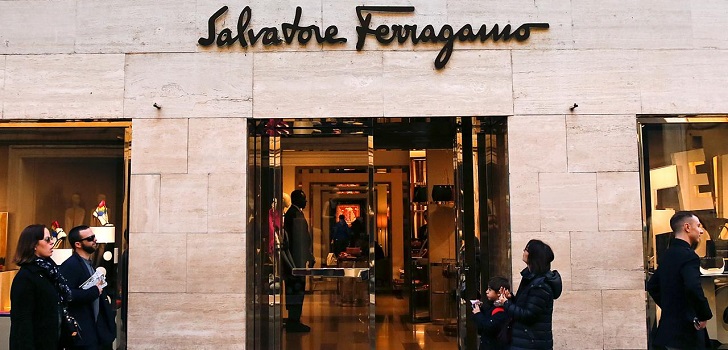 Salvatore Ferragamo closes another year in a downwards trend. The Italian luxury brand concluded fiscal year 2018 (ended on December 31) with a net profit of 90.1 million euros, which represents a fall of 21.1% compared to 114.2 million euros registered in 2017.
The company, led by Micaela Le Divelec Lemmi, stood its operating profit in 149.7 million euros, 19.5% less than one year ago. Pre-tax profit fell by 21.6%, to 135.9 million euros.
Salvatore Ferragamo, as it announced last January, closed the fiscal year with 1.34 million euros in sales, 3.3% less than in 2017, due to the drop of the revenue in all its markets.
Salvatore Ferragamo registered in Europe 329.7 million euros in sales, 6% less than in 2017
By geographical areas, the group's sales in Europe were reduced by 6.1% in 2018, to 329.7 million euros. In North America, Salvatore Ferragamo's revenue stood at 315.6 million euros, 5.4% less. In Asia-Pacific, excluding Japan, the company registered a 505.5 million euros income, 1% less.
Salvatore Ferragamo had a revenue of 119 million euros in Japan, 0.4% less than in 2017. Finally, in Latin America, sales of the company fell by 1.9%, to 76.8 million euros.
By product category, footwear generated 554.7 million euros, 5.9% less than in 2017. In contrast, leather goods, which is the second most important business segment of the company, recorded 521.4 million euros in 2018, 1% more. Salvatore Ferragamo also registered an increase of 5.6% in perfume sales, up to 94.1 million euros.
The company's clothing business was the one with the worst performance, with sales of 76.4 million euros, 14.9% less. As for accessories, the decrease was more moderate, sales fell by 8.5% to 78.9 million euros. In licenses and services, the revenue decreased by 6.2% to 9.5 million euros.