Sears gets some fresh air: receives loan valued in 350 million
The loan will enable the department stores company to keep operating with its sales network until the end of the year, which is the most profitable period in the United States.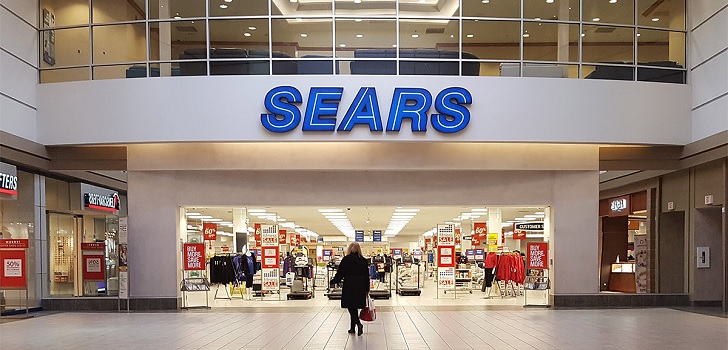 Sears gets some fresh air ahead of the end of the year's season. The United States company of department stores, which is immersed in a bankruptcy process, received a loan valued in 350 million dollars (309.1 million euros) that will enable it to keep operating during the sales campaign of the end of the year.
It is the second credit received by the company, which had access already to a loan of 300 million dollars (260 million euros) in October, provided by three of Sears' shareholders: Bank of America, Wells Fargo and Citibank.
Great American Capital Partners is the finance company that is giving Sears the economic injection it needs, specially in this moment, in which the future of the group is being decided at the courtroom, according to the Financial Post.
Sears will receive the new credit from the finance agency Great American Capital Partners
Nevertheless, Sears' unsecured creditors committee have estimated that his new loan could be enough for the company, which filed for a voluntary bankruptcy process last October 15th.
The group's intention is that the court that manages their cause approves a conjunct of procedures that will enable it to sell itself out during full functioning, with about four hundred stores operating, WWD says.
Sears pretends to keep moving forward with all its stores in base to a restructuration plan that will allow it to reduce cots in all ambits, amounting up to 600 million dollars (529.9 million euros).
Nowadays, Sears' liability ascends to about 11.34 billion dollars (10.01 billion euros). At the end of the year, the company estimates the closure of 142 unprofitable points of sale. The entrance in the courtroom of Sears has entailed the resignation of its CEO Edward Lampert, even though he is kept as the administration board's president.